Eco Tours Visit Polar Bears, Elephants and Humpback Whales Featured in Disney "Earth"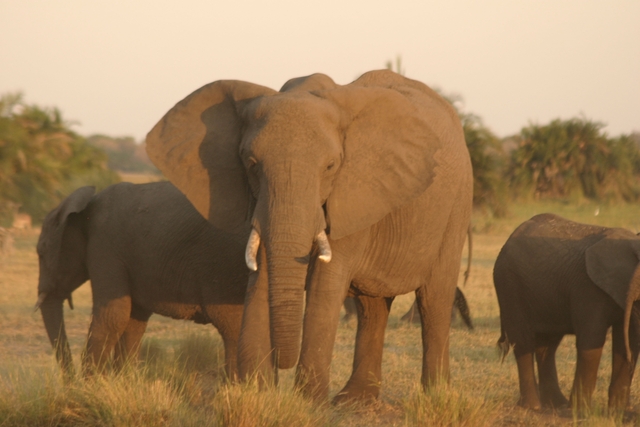 Boulder, Colorado – May 12, 2009 – Travelers longing for a firsthand encounter with the starring species from the new Disneynature documentary "Earth" – polar bears, elephants and humpback whales – should consider eco-sensitive small-group nature tours like those offered by award-winning ecotour company Natural Habitat Adventures (
http://www.nathab.com
). These 5 green family-friendly adventures visit wildlife and habitats seen in the film:
1.Remember the swimming elephants in "Earth"? Botswana's Okavango Delta on the "Expedition Botswana" African safari (
www.nathab.com/africa/expedition-botswana
) was that life-giving oasis. See multitudes of elephants and more from private camps deep in the bush on this 11-day adventure.
2.An ice-bound wonderland 600 miles from the North Pole, Spitsbergen is the largest island in the Svalbard archipelago and home to some 2,500 polar bears – part of the polar bear footage in "Earth" was filmed in the archipelago. Cruise along narrow fjords and towering glaciers on the "Spitsbergen: The European Arctic" polar bear tour (
www.nathab.com/expedition-voyages/spitsbergen
).
3.Polar bears mass in great numbers each fall near Churchill, Manitoba, awaiting the freeze-up of Hudson Bay and seal-hunting season – providing best-in-the-world polar bear tours. Special tundra vehicles provide intimate wildlife access on four separate Churchill polar bear tours (
www.nathab.com/north
).
4.In "Earth," cute Adelie penguins coast over the ice. Experience penguins, whales, seals, seabirds, indescribable landscapes and legendary history on the "Classic Antarctica Expedition" (
www.nathab.com/antarctica/classic-antarctica
).
5."Earth" follows a mother humpback whale and her calf from their tropical winter home all the way to Antarctica. Humpbacks also migrate north along the Pacific coast to summer in Alaska. Kayak through waters where humpbacks play and stalk the rare kermode bear on the "Spirit Bears and Humpback Whales of B.C." tour (
www.nathab.com/north/spirit-bears
).
Natural Habitat Adventures gives back to the places it visits with economic initiatives, conservation education and sustainable practices. A member of Adventure Collection and exclusive Conservation Travel Provider to World Wildlife Fund, the company's recent awards include a 2009 National Geographic Adventure Best Adventure Travel Company ranking, a 2009 National Geographic Traveler Tour of a Lifetime pick, and a 2008 Travel + Leisure World's Best Tour Operator rating. All Natural Habitat Adventures trips are carbon neutral. For additional information, visit
www.nathab.com.
Media Contacts: Matt Kareus, Natural Habitat Adventures, 303.449.3711,
mattk@nathab.com
; Darla Worden, WordenGroup Strategic Public Relations, 307.734.5335,
darla@wordenpr.com
Email WordenGroup Public Relations