FASHBO.COM LAUNCHES a SITE where EVERYDAY PEOPLE CAN SHARE and INSPIRE OTHERS with THEIR FASHION IDEAS, STYLE and TIPS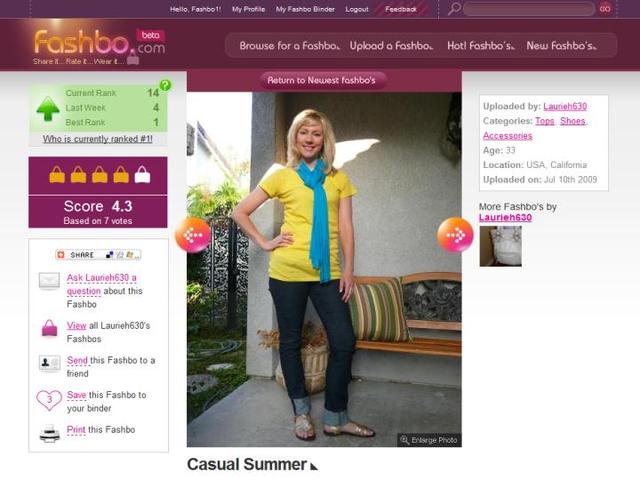 (PRLEAP.COM) At the newly launched Fashbo.com, style savvy individuals are invited to post photos and descriptions of fashionable looks or style ideas, allowing other
www.Fashbo.com
users to view, comment, and even rate the style. Fashbo.com creates a space where fashion conscious individuals can find out what new styles people are wearing in their geographical area or anywhere else in the world, allowing users to gain inspiration and ideas to improve their own style.
Fashbo.com is on a mission to create an online social networking space where fashion savvy individuals can share their creativity related to clothing, hair, accessories, or an entire style that reaches beyond what your next door neighbor is wearing. Fashbo.com users can browse uploaded Fashbos to get ideas or upload their own Fashbos to inspire others or share designs and styles they have created. Using the rating system, Fashbo.com will showcase a Hot! Fashbo of the week, presenting the top rated Fashbo for all to view. Each member also has their own "Fashbo Fashion Binder" where they can save looks they love, allowing them to go back and view them later. Log on today to become a member and start inspiring others. Registration is FREE!
For more information about Fashbo.com or to get started sharing your own sense of fashion and style, visit [url=http://www.Fashbo.com.
About Fashbo.com:
Fashbo.com was created by everyday people that love fashion and love to see what others are wearing; not on the runway or in the fashion magazines but on the street.