Rodeo Drive Plastic Surgery Launches Commercial Filming on Site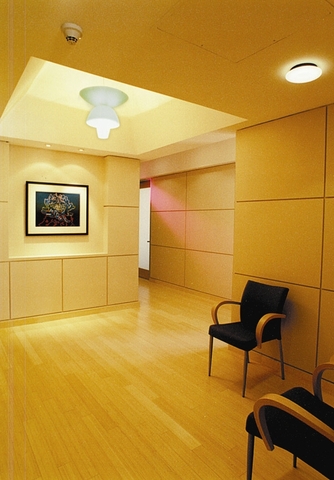 (PRLEAP.COM) Rodeo Drive Plastic Surgery, the only plastic surgery center on the world-famous boulevard, has begun to offer location filming within its posh offices and surgery center. The site will be available for movie, television, still photography, video and video game filming.
The Center is the only full service plastic surgery locale on the world famous street. "When you mention Beverly Hills, people think plastic surgery," says Lloyd Krieger, M.D., founder and medical director of the Center. "It just makes sense to finally open a center on the city's most famous street. That's what we did. It has been a great success. Now we want to expand into the entertainment industry."
The center, built with a view of Chanel and Hugo Boss, and other retailers known around the world, is modern in design with beautiful crafted leather patient exam chairs and incredibly comfortable operating tables. Each suite is a different soft shade of sherbet, such as lime, banana and peach, with overhead lighting details to match.
Expansive windows and bamboo flooring accent the aesthetically rich patient and physician environment. Three Andy Warhol pieces add just a touch of excitement to the calm of the waiting areas. With the most expensive and newest surgical equipment, patients are treated to comfort and luxury as perhaps never before, even in the cutting edge environment of Southern California.
Because of the unusual elegance of the facility, it made sense to make it available for commercial filming, notes Krieger. The facility has a large 1,000 square foot staging area as part of the suite, which makes equipment storage and set-up convenient. The facility also has close and easy access to a large service elevator and close proximity to the alley behind Rodeo Drive. These behind the scenes amenities complement the deluxe medical aspects of the space — making this a superb filming locale both in front of and behind the camera.
About Rodeo Drive Plastic Surgery: This center, Nestled next to Chanel, Dior and Tiffany & Co., is the only plastic surgery center on Rodeo Drive. The posh 5,000 square foot facility looks as much like a boutique than a doctor's office. Some of the many procedures performed there include breast augmentation and their renowned Mommy Makeover
Rodeo Drive Plastic Surgery
is accredited by AAAHC and Medicare and the full-sized operating rooms and recovery suites are equipped with the latest equipment and fully staffed at all times to provide the best patient care possible. "We designed our center to combine the convenience of storefront shopping with what I call the Four Seasons treatment," Dr. Krieger concludes. "Because the work of a Los Angeles cosmetic surgeon is elective, people are looking for a first-class experience, and that's what we offer at our center."
Some examples of the equipment on-site in the surgery center include a three bed recovery center, each station with color vital sign monitors, and modern looking gurneys, two operating rooms with anesthesia machines and full color patient monitors, surgery instruments, operating room tables, liposuction machines, electrocautery decks, halogen patient lighting systems, and stainless steel glass windowed cabinets filled with actual surgery supplies. All give a realistic backdrop for shooting all procedures such as rhinoplasty.
In the office area there are five full service medical exam rooms, each with leather electric exam chairs, marble countertops in each room with stainless steel sinks, and marble and bamboo flooring throughout. The reception area features views of Rodeo Drive, custom beech wood wall covers and a matching reception desk, a frosted glass wall, and limestone tile flooring. All of these details which assure medical excellence translate into rich detail and authenticity when used for a medical filming location.
For more information visit
http://www.RodeoDrivePlasticSurgery.com
or
http://drlloydkrieger.com/
Email http://www.RodeoDrivePlasticSurgery.com