The Me Generation becomes the We Movement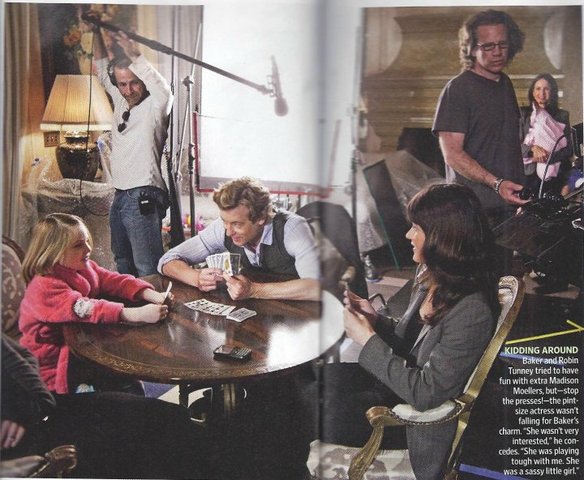 Madison Moellers is part actress, part interviewer, part songwriter, and is an all talented little girl. She is 8 years old, from Estes Park, Co., and lives part time in Los Angeles, working whenever the opportunity arises.
Madison's most noted TV series to date is a role on "The Mentalist." This summer she is co-starring with Florence Henderson and Mickey Rooney in "Old Folks Home," and in development are a new scripted TV series, and current radio and TV interviews highlighting Madison's advocacy work with, SU2C (Stand Up 2 Cancer). And then there's the songwriting. Madison's better known co-writer, Michael Jay is a Grammy winning songwriter who has co-written with Eminem, Celine Dion, Mandy Moore, and Kylie Minogue.
Now in May, 2011 Madison is launching a new website dedicated to influential women of Hollywood. IWOH (
www.influentialwomenofhollywood.com
) is part blog, school report, and on-camera interviews with some of Hollywood's most noted female studio executives, directors, and other power players who influence media around the world.
Madison's first interview features film producer, Laura Ziskin, the co-founder of SU2C. The interview came about after Madison wrote a school report on Laura Ziskin as a writing project. By the end of Madison's research, it was clear that she wanted to meet Laura Ziskin and interview her. The wheels were put into motion. After sending her report to Laura Ziskin which prompted Laura to personally call Madison, the interview came together.
Since their initial contact, Madison has launched a kids' team in honor of Laura Ziskin and believe that any kid, no matter what size or age, can make a difference. Madison has helped to initiate several SU2C events including a summer lemonade stand, family bowling night, and a kids'dance. Additional plans are under wraps for a huge dance at a well known venue in LA for this fall for SU2C.
Email Witt Entertainment Management, Inc