RADIOFACTS.COM SEEKS THE NATION'S "TOP 45 2011 RADIO DJS" WITH NEW FAN-DRIVEN CONTEST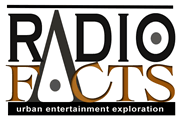 The votes are coming in daily for "The Radio Facts 2011 Top 45 Current Radio DJs" and the winners will be announced July 5. The Top 45 Radio DJs contest will accept all CURRENT on air DJS as nominees EXCEPT talk radio hosts. There is a $500.00 prize that will be given to the Winner (prize excludes syndicated hosts) Radio Facts (
www.radiofacts.com
) the leading online radio industry trade site/blog has done several contest over the last six months to show our appreciation for Radio and Music/Entertainment industry people by recognizing their contributions to the industry with very successful online voter-driven contests.
Our new contest is sure to be the best one yet. This contest asks 'Who are the TOP 45 current on air radio djs?':
DJs MUST be CURRENTLY working on the air at a station
DJs can work in ALL radio formats except talk radio
Voters please include your actual email address for verification of vote and possible prizes
The Nation's Top 45 DJs will be named July 5, 2011
DJs are free to post this line on all their current social networking sites as wells as blogs: Vote for me for The Radio Facts Top 45 DJs 2011 Contest. Click this link to vote
http://radiofacts.com/vote-top-45-djs/
If you'd like to vote for your favorite DJ you can do so here.
The person who gets the Number One position wins $500.00 and plaque from Radio Facts as the Number 1 Top 45 Radio DJ, 2011 (syndicated hosts excluded from prizes).