Britian's Love Affair with Brittany is Reignited - Family holidays to the region are on the up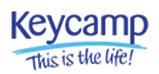 It may have fallen out of favour as low-cost flights burgeoned and holiday destinations much further afield suddenly became so much more accessible, but Brittany is making a comeback for
family holidays
– and Keycamp can take you there!
A childhood destination for so many who now have families of their own, statistics from outdoor holiday specialist
Keycamp
highlight that France's Celtic beauty has been experiencing a revival in recent years. Short breaks of three nights are up significantly this year, over 80 per cent, while longer breaks – of up to three weeks – are also showing a considerable increase, growing by just over a fifth.
Dave McKenna from Keycamp explains further: "
Brittany
is an ideal spot for anyone looking to get away for a French camping adventure, whether it's glorious beaches, picture-postcard villages, delicious local cuisine or historic cities. It's also a good cost-effective option, being just a stone's throw from the ferry ports, which means Brits can even stock up at the supermarket at home before they go."
Martyn Sumners, Chief Executive of the Association of British Travel Organisers to France, adds: "Brittany has long been one of the most popular regions of France and offers the British holidaymaker a wealth of experiences. It's very accessible for families with ferry routes going into St Malo or Roscoff and airports such as Dinard, Brest and Rennes for anyone wanting a short break."
He continues: "The beauty of the coastline is that there are many small, sandy beaches and plenty of space for all. Fish and seafood lovers will be in heaven as few people can do a platter of Fruits de Mer as well as the Bretons (and they are definitely Bretons, rather than French). We have been very impressed with the efforts made by the tourist office to celebrate the region's laid back and welcoming nature. Next time you visit look out for the word 'Breizh' on cars, in shops, restaurants and more. It's Breton for 'Be Cool'!"
Bag a Brittany bargain with Keycamp
If you fancy heading to Brittany for the summer holidays but are yet to make a booking, Keycamp has some
great deals
on offer during both July and August.
La Grande Métairie, Carnac – 7 nights in late July from £1,014 per family – a saving of £179
Keycamp's much-loved La Grande Métairie parc is ideally situated for a camping holiday in rolling French countryside, just next door to a stretch of sandy beach. Kids big and small can enjoy the waterpark with slides and a lazy river, while Keycamp's free kids' clubs offer activities suitable for all ages. For the youngsters there are treasure hunts, nature trails, sports, art activities and even talent shows. While teens can enjoy pizza evenings, shopping trips, beach parties and karting.
Parents seeking some much needed rest and relaxation can enjoy the parc's enviable location in the midst of an old Breton Manor, take a trip to the Carnac's famous standing stones just next door, or wind down in the parc restaurant.
Seven nights from 24 July for a family of two adults and up to four children staying in a Villanova mobile home will cost £1,014 accommodation only. This price includes a special July discount of £78.
De la Baie, La Trinité-sur Mer – 7 nights in late August from £732 per family – a saving of £129
Located in a magical setting on a quiet wooded peninsula, with a welcoming family atmosphere and a sheltered swimming pool, De la Baie is great for toddler holidays.
Activities on offer on parc include cycling, badminton, canoeing, crazy golf and volleyball. A sweeping sandy beach backed by dunes and calm, shallow waters is just 500m away, while boat trips to Belle Ile and the lovely town of La Trinité-sur Mer, with its shops and markets, mean there is plenty to keep the whole family entertained.
Seven nights from 22 August for a family of two adults and up to four children staying in a Villanova mobile home will cost £732, accommodation only. This price includes a 15 per cent discount of £129
For further information, or to book, call Keycamp on 0844 406 0319 or visit
www.keycamp.co.uk
.