Time to rethink the impact of giving in the 'spirit of Christmas': Perpetual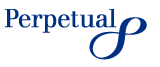 With the festive season ushering in a 'spirit of giving' that permeates the end-of-year more than any other time, Perpetual's General Manager of Philanthropy, Andrew Thomas, says some extra thought can add significantly more to the gift you give.
According to Mr Thomas, the definition of 'philanthropist' applies to all Australians who give something up for the good of others.
"A 'philanthropist' is defined as someone who is 'practically beneficent'. So from that perspective, philanthropists don't need to be extraordinarily wealthy to make a difference. Rather, every-day philanthropists should be asking how they can use what they have to make the biggest impact."
Altruism at Christmas often means hampers for the poor, presents for needy children, and gifts certificates for goats and chickens to help communities in developing countries. But Mr Thomas says, while all these activities are worthy, the difference between a one-off donation and a planned giving program is enormous.
"More and more people are setting up
sustainable giving structures
that provide consistent funding on an ongoing basis.
Rather than making a one-off donation at Christmas time, they are putting more thought into what cause they choose to support and how their money will be best used over a longer period of time," said Mr Thomas.
"The planned giving approach ensures funds for your selected charitable organisation are readily available when they need it – and most organisations need help throughout the year, not just at Christmas," he said.
"At Christmas, when the spirit of giving is most present, Australians should be looking at ways they can make their charitable donations last longer and have greater impact. Sustainable giving that makes a lasting difference should be the ultimate goal."
The 12 Days of Christmas Giving Guide
In the lead up to Christmas, here are our 12 top tips to becoming a more effective giver:
1. Have a clear idea on the issues you wish to support: will you give a lot of money to a few organisations, or will you give a little money to a lot of organisations?
2. Involve your children in the giving process. Let them have some input regarding the possible beneficiary, explain the impact of the gift and educate them on the concept of philanthropy. Educating children on the concept of giving, and instilling a sense of generosity for those in need at an early age can help develop the philanthropists of the future.
3. Consider loyalty – find a not-for-profit you wish to support and be consistent in the amount of money you give, and when you give it. This helps with their internal planning.
4. Save receipts and claim the tax back on all of your donations. Consider reinvesting the money you recoup back into your chosen charity.
5. Do your research. If you're giving away hard-earned money, you want to know it's going to be used properly. Be aware of what your chosen charity or not-for-profit organisation is doing. Annual reports are a good place to start.
6. When selecting a charity to support, focus on outcomes, not outputs. Are the charity's activities having a real, tangible impact on society?
7. Don't focus too much on administration costs. Training and infrastructure means charities can do what they do better, so administration is just as important to them as it is to a for-profit company.
8. Longevity isn't always a sign of efficiency and ability. Just because a not-for-profit organisation has been around for some time doesn't mean you should choose it over a younger organisation.
9. Consider boosting a one-off gift with a donation of time or expertise to the charitable organisation you are giving money to. It'll make your monetary donation go further, as the organisation won't have to pay someone to do what you're helping out with for free. Plus, you can find out more about the organisation you're supporting and become more engaged with the work they're doing.
10. For those philanthropists looking at taking the next step in their giving, consider
establishing an endowment
within an existing public fund – like the
Perpetual Foundation
. It's tax effective, you don't have to worry about the management, and you can recommend which causes you'd like to support from investment income used from your initial donation.
11. Consider setting up your own charitable trust structure as an effective way to make a sustainable contribution to the community. A
Private Ancillary Fund (PAF)
is becoming increasingly popular, creating a charitable foundation where donors can have as little or as much input as they choose.
12.
Obtain professional advice
if you're unsure and need assistance with fulfilling your charitable intentions.
About Perpetual Philanthropic Services
Perpetual is one of the largest managers of private charitable foundations in Australia, with $1.2 billion in funds under management (as at 30 June 2011). Perpetual is trustee to more than
450 charitable trusts
– including Private Ancillary Funds (PAFs) and the Perpetual Foundation - that support medical, social, environmental, religious, cultural and educational causes.
Perpetual Philanthropic Services is part of Perpetual Private Wealth which advises clients on $8.7 billion of funds (as at 30 June 2011). The Perpetual Private Wealth team of experts offer tailored advice and services and can help clients
fulfill their charitable intentions
. For more information, visit
Perpetual Philanthropy
.
Email Perpetual Australia