Hawaii Life Real Estate Brokers' Katie Minkus Wins Broker of the Year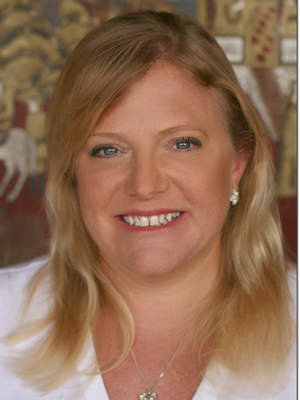 KAILUA-KONA, HI, December 9, 2011 - The prestigious honor of Broker of the Year 2011, has been bestowed upon Katie Minkus of Hawaii Life, the fastest growing residential
Hawaii real estate
company.
The winner of the award, which is a measure of exemplary service, is nominated and carefully considered by members of the West Hawaii Association of Realtors. It is an Association award and is a reflection of Katie's performance within the Association, but also mirrors her value and commitment to the real estate community at large.
The selection process for the Broker of the Year ensures that the winner is well qualified to lift the mantle and is highly regarded by their peers. A nomination must be submitted by an association member, who is required to do a write-up on the nominee as to why they are exceptional in their service. Winners from previous years then discuss the nominations and select a winner based these reviews.
Part owner of Hawaii Life Real Estate Brokers, Matt Beall offers insight on Katie's win. "Since joining Hawaii Life in 2009, Katie has excelled at everything she does. She is hard working and a great motivator; she steps up to any challenge. I'm not surprised she won Broker of the Year. I'm just surprised she didn't win when she was nominated last year!"
Katie Minkus' qualifications go beyond her duties as member of the West Hawaii Association of Realtors, where she has served as President-Elect, Board Vice President and as director. Besides her extensive duties as Broker-in-Charge at the Hawaii Life office on the Big Island, specializing in
Puako real estate
, she operates as Vice President of the
Hawaii Association of Realtors
(HAR). Nine thousand members strong, the HAR is the largest professional trade organization in Hawaii.
About West Hawaii Association of REALTORS
West Hawaii Association of REALTORS® (WHAR) is a voluntary professional association of real estate licensees primarily spanning the West Hawaii area of the Big Island of Hawaii from Hawi at the northern end of the island to Naalehu at the southern end. The West Hawaii Association of REALTORS® was organized in 1969 and is a non-profit corporation.
About Hawaii Life Real Estate Services LLC.
Founded in 2008, Hawaii Life Real Estate Services LLC is a brokerage that offers real estate services for buyers and sellers on all of the major Hawaiian islands. Hawaiilife.com, the company's website, offers access to the entire Hawaii MLS and provides tools for real estate searches. Hawaii Life also offers vacation rental listings.
Email Hawaii Life Real Estate Brokers