Hans Advisory & Trust Now Provides Offshore Banking Services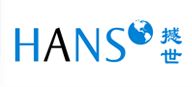 Labuan, Malaysia, 12/16/2011 - The reputed Malaysian fund management firm, Hans Advisory & Trust, is now providing offshore banking facilities. Companies looking for offshore banking services and escrow services can now benefit from the facilities offered by Hans Advisory & Trust. Hans is a dependable Malaysian firm that has earned its trust through quality customer service. It has a corporate membership in the Institut Bank-Bank Malaysia (IBBM).
Companies can contact Hans Advisory & Trust anytime through email, phone and fax, or chat with the representatives of the company through Skype. Those who want to incorporate a Labuan company or entity and need advice on onshore and offshore taxation can get in touch with Hans. It can help
offshore companies
with investment protection and cross border investment besides providing related offshore as well as onshore services.
Besides
offshore banking
services, Hans Advisory & Trust also helps companies with mortgage financing and assists in getting business visa and Malaysian visa for staying in the country. Businesses can rely on this financial company to help them fully set up a Labuan foundation or Labuan private trust company for the protection and management of wealth and assets, and for succession planning.
Financing of business projects and sound advice on raising capital is also provided by Hans. The firm can get your Labuan Company listed at the Labuan Financial Exchange (LFX) or any other Bourse.
Malaysia International Ship Registration
(MISR) is also done by Hans Advisory & Trust.
The services provided by Hans in the formation of a Labuan company or entity include the incorporation of offshore investment companies, offshore trading companies, and offshore leasing companies. Services like debt security and instrument fund listing are also provided by Hans Advisory & Trust.
For more information on
offshore company
and offshore bank in Malaysia, visit
http://www.hansworldwide.com/index.php/about
Companies can now easily utilise offshore banking services provided by Malaysia-based Hans Advisory & Trust. Be it escrow services or onshore and offshore taxation advice, the representatives at Hans are ready to talk to their clients round the clock. Contact details of the company are available on the website. Hans Advisory & Trust is a reliable company for the formation of Labuan entity or company.
About Hans Advisory & Trust Co. Ltd
Hans Advisory & Trust Co Ltd is engaged in fund management. The company is licensed under the Labuan Trust Companies Act of 1990. This offshore company has a professional team of lawyers, accountants, and engineers. The services offered by Hans include cross border investment and all kinds of services for offshore and onshore businesses.
Contact
Company Name: Hans Advisory & Trust Co Ltd
Telephone Number:603-56377745
Fax:603-56378845
Web site address:
www.hansworldwide.com
Email Hans Advisory & Trust Co Ltd