Photographer Michael Grecco Selected by David Bram, Fraction Magazine, For Jennifer Schwartz Gallery Exhibition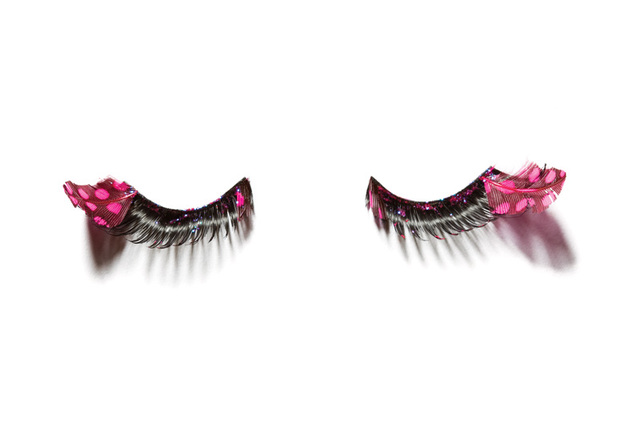 (PRLEAP.COM) ATLANTA, GA. – David Bram of Fraction Magazine and Jennifer Schwartz Gallery announced best selling fine art photographer Michael Grecco to exhibit in LUST photography show, opening Friday, March 23rd 6-9 p.m in Atlanta.
Bram selected three images from Michael Grecco's Naked Ambition project, and the gallery will hold a screening of the accompanying film Naked Ambition: an R Rated Look at an X Rated Industry the night before the opening on Thursday, March 22nd.
'Michael's work was chosen because not only is the subject matter all about lust, but the glossy, color saturated prints take that point a step further,' stated Gallery Manager Meghan Walter. 'Plus, they are stunning images to view.'
David Bram is the editor, founder, and curator of Fraction Magazine, an online venue dedicated to fine art, contemporary photography. Fraction Magazine brings together diverse bodies of work by established and emerging artists from around the globe and was founded in 2008.
Grecco is one of the best know commercial and fine art photographers in the world. His iconic portrait photography has been featured in top magazines including Time, People, and Business Week, and his camera and lighting work is recognized worldwide for both its intelligence and humor. Grecco's 2006 breakthrough book on lighting, Lighting and the Dramatic Portrait is a tell-all portrait photography course and monograph written by the photographer himself that was also released as an eBook earlier this month:
www.michaelgrecco.com/store/
"I'm honored to be selected to exhibit in such a fantastic space along with some very fine artists," says Grecco. "And the energy you find at Jennifer's gallery is like none other."
The LUST photography exhibition at Jennifer Schwartz Gallery will run until May 12, 2012.
About NAKED AMBITION
NAKED AMBITION goes backstage at the Adult Video News Awards where Michael Grecco shows us everything: the convention, the celebrities, the awards program, and the exclusive, private after-parties. NAKED AMBITION is packed with hundreds of fine-art photographs of virtually every important personality in the adult film industry.
NAKED AMBITION book, movie and special edition prints are available via this direct link from the
www.nakedambition.com/store
.
About Jennifer Schwartz Gallery
'Jennifer Schwartz Gallery is a fine art photography gallery promoting talented, original and emerging photographers as well as established contemporary photographers. Through regular rotating exhibitions, educational artist talks and the representation of gifted and unique up-and-coming photographers, the gallery aims to enhance awareness of the rich variety of photographic talent.'
Tuesday - Saturday 11-5 PM
Brickworks @ 1000 Marietta Street
Suite 112
Atlanta, Georgia
+1.404.885.1080
www.jenniferschwartzgallery.com
About Michael Grecco
Michael Grecco has spent years perfecting his signature lighting technique, and in addition to his work for clients, and as an authority on studio and location lighting, he began teaches his process to photographers all over the world. Recently, Michael has moved into publishing books and creating films around his photography projects. He is one of the top photographers and has created iconic portraits of some of the most recognized entertainment star in the world, most recently Steven Spielberg, Martin Scorsese, Will Ferrell, Penelope Cruz and Teri Hatcher. His award-winning work is seen in trendsetting magazines such as Esquire, Time and Entertainment Weekly. The winner of awards from Communication Arts, Photo Design, AR 100, the New York and Los Angeles Art Director Clubs, and numerous others, Michael lives and works in Santa Monica, California.
Email Michael Grecco Photography