Peterson Travel Carves A Niche In The World Of Tourism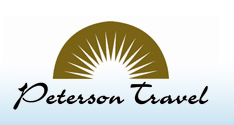 Malaysia, March 22, 2012 – Peterson Travel is a popular tour and vacation planner. Appreciated for its services and travel packages, it also offers customized travel ideas. It has positively contributed in making Malaysia as one of the most popular tourist destinations in the world. Peterson Travel not only offer travel packages to people, but it also helps the world know Malaysia better. It has been offering great family holidays and wonderful Malaysia vacation packages for years. The travel packages are offered at reasonable rates to all vacationers.
Trust and integrity are two major fundamentals according to which Peterson Travel works. It answers all your questions and uses your valuable feedback to make its services better. You can put your query in the Peterson Travel website's enquiry form. Once you feel satisfied, you can opt for
Borneo travel
or other holiday packages.
Peterson Travel offers tour packages for different locations of Malaysia. Peninsular Malaysia is one of the most visited regions of Malaysia. Staying in this region, you can enjoy the beauty of Kuala Lumpur, Penang, Langkawi, Malaysia's National Park (Taman Negara), Malacca, Pulau Redang, East Coast States, Cameron Highland etc. You can also consider having great
Borneo holidays
. Sarawak, Sabah and Brunei Darussalam are awesome places you can visit while staying at
Borneo Malaysia
. Peterson Travel offers a complete package to enjoy the beautiful beaches, scintillating greenery, rich heritage and virtuous culture of Malaysia.
This travel company assists you to explore some nice accommodation options in Malaysia too. It helps you book a hotel room, sitting in the comfort of your home. Its website will give a fair idea about the best and most suited accommodation. All you have to do is visit the website. You can click on 'Hotels' and start searching a good place for a comfortable stay for your family. Booking a hotel room online is an easy and free way to get a great accommodation.
Not just this, Peterson Travel also helps you to get air tickets. The representatives from the travel company will ask your preferred flight and day. You can tell them your budget and they will surely help you get suitable air tickets.
Peterson Travel is well known for its Golf packages. Malaysia's weather is perfect for Golf lovers. You can choose to visit golf courses situated in different parts of the country. The website provides packages for other sports as well.
About Peterson Travel
Peterson Travel is an established tour and vacation planner. Popular for its customized travel ideas, Borneo travel packages, sports packages and much more, Peterson Travel offers you good accommodation options. To know more about Peterson Travel, visit
www.peterson-travel.com
.
Contact
Company Name:Peterson Travel Service Sdn Bhd
Telephone Number:603-2142-4887
Website Address:
enquiry@peterson-travel.com
Email Peterson Travel Service Sdn Bhd