BidURenergy Helps Capital Region Businesses Cut Costs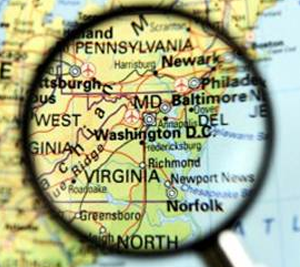 (PRLEAP.COM) BidURenergy has long been a force in the Northeast and recently began exploiting a change in market conditions to help businesses in the Capital Region lower their electricity supply charges. The underlying power pricing conventions in Delmarva Power, PEPCO, Baltimore Gas and Electric have shifted as utilities' rates continue to rise. Many commercial users currently purchase their electricity supply through the utility, which was the cheapest way to do so for the past few years. The tide has recently turned in D.C. and Maryland as businesses are now able to save substantially over the rising utility default service by choosing a third party supplier. BidURenergy has been at the forefront of the market change and has saved current clients over ~$4 million in the past five months.
In deregulated energy markets like D.C. and Maryland, consumers are able to procure their natural gas and electricity through a third party supplier rather than through the utility company. The energy procurement process can be complex but BUE, an independent company working for its clients and not for any supply company, helps clients navigate the system to obtain the lowest rates on their utility bills. For more information on deregulation visit
www.BidURenergy.com
, which includes an interactive map displaying all the states in which BUE is licensed to operate and which energy markets (electric and/or gas) are deregulated.
As one of the nation's leading energy supply consultants, BUE has not only established an award-winning auction platform that yields its clients millions of dollars in savings on their utility bills, but has also worked in conjunction with its sister companies to bring ancillary energy saving opportunities to its clients. These services include demand response programs, energy audits, bill auditing, as well as lighting upgrades and other energy efficiency projects. Together, BidURenergy and its sister companies service thousands upon thousands of business clients ranging from industrial facilities to healthcare, educational, commercial, and retail facilities.
About BidURenergy, Inc. - BUE is an electricity and natural gas consulting firm with thousands of clients across the nation, specializing in energy procurement auction administration.