Perpetual: Shortlist for Kibble Literary Awards announced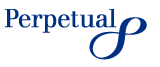 Perpetual
today announced the 2012 shortlist for the prestigious Nita B. Kibble Literary Awards for Women Writers ("the Kibble Awards").
The awards recognise outstanding female literary achievement in two categories: the
Kibble Literary Award
for the work of an established Australian female writer and the Dobbie Literary Award for the first published work of an Australian female writer. They award $30,000 and $5,000 respectively.
The Awards shortlist:
Kibble Literary Award:
Gail Jones – Five Bells
Gillian Mears – Foal's Bread
Charlotte Wood – Animal People
Dobbie Literary Award:
Amy T Matthews – End of the Night Girl
Favel Parrett – Past the Shallows
Leah Swann – Bearings
Andrew Thomas, Perpetual General Manager Philanthropy, said, "The 2012 Kibble and Dobbie shortlists represent some of Australia's best creative writing. As managers of the charitable trust funding the Awards, Perpetual congratulates each shortlisted author for their contribution to Australian literature."
To be considered, Australian women writers must have published a fiction or non-fiction work classified as life writing in the twelve months prior to the Award. The stories must also be about, or connect to, life in Australia, and may include novels, autobiographies, biographies, literature or stories that embrace a strong personal element.
Established in 1994 through the will of Australian librarian,
Ms Nita May Dobbie
, the Awards seek to give female writers a more prominent voice. "Ms Dobbie was passionate about literature and had a vision to improve female writing opportunities," said Mr Thomas.
"Named in honour of her inspirational aunt, fellow librarian Nita B. Kibble, Miss Dobbie established the Awards to foster women's writing in the community. Ms Dobbie's hope was to ensure women from all walks of life are able to further their writing for years to come."
This year, the trust will have provided women writers with over $450,000 in grants through the Kibble Awards. "Given the limited number of prizes specifically for Australian female writers, Ms Dobbie's gift is considered an important part of the Australian literary calendar and her legacy is an exceptional example of the ongoing impact that private philanthropy can achieve."
The 2012 judging panel includes Professor Robert Dixon of the University of Sydney, Maggie Patton of the State Library of New South Wales, and Jean Bedford, novelist and creative writing teacher at the University of Technology, Sydney.
Perpetual manages the Awards as a trustee for the Estate of the late Miss Nita May Dobbie. The winners will be announced on the 25th of July 2012.
Kibble Literary Award - synopses of short-listed works
Gail Jones - Five Bells (Random House)
On a radiant day in Sydney, four adults converge on Circular Quay, site of the iconic Opera House and the Sydney Harbour Bridge. Crowds of tourists mix with the locals, enjoying the glorious surroundings and the play of light on water. But each of the four carries a complicated history from elsewhere; each is haunted by past intimacies, secrets and guilt:
Ellie is preoccupied by her sexual experiences as a girl, James by a tragedy for which he feels responsible, Catherine by the loss of her beloved brother in Dublin and Pei Xing by her imprisonment during China's Cultural Revolution. Told over the course of a single Saturday, Five Bells describes four lives which chime and resonate, sharing mysterious patterns and symbols. A fifth figure at the Quay, a barely glimpsed child, reminds us that some patterns are imprecise and do not resolve. By night-time, when Sydney is drenched in a rainstorm, each life has been transformed. Five Bells is a novel of singular beauty and power by one of Australia's most gifted novelists.
Gillian Mears - Foal's Bread (Allen & Unwin)
The sound of horses' hooves turns hollow on the farms west of Wirri. If a man can still ride, if he hasn't totally lost the use of his legs, if he hasn't died to the part of his heart that understands such things, then he should go for a gallop. At the very least he should stand at the road by the river imagining that he's pushing a horse up the steep hill that leads to the house on the farm once known as One Tree.
Set in hardscrabble farming country and around the country show high-jumping circuit that prevailed in rural New South Wales prior to the Second World War, Foal's Bread tells the story of two generations of the Nancarrow family and their fortunes as dictated by the vicissitudes of the land.
It is a love story of impossible beauty and sadness, a chronicle of dreams 'turned inside out', and miracles that never last, framed against a world both tender and unspeakably hard. Written in luminous prose and with an aching affinity for the landscape the book describes, Foal's Bread is the work of a born writer at the height of her considerable powers. It is a stunning work of remarkable originality and power, one that confirms Gillian Mears' reputation as one of our most exciting and acclaimed writers.
Charlotte Wood - Animal People (Allen & Unwin)
'He could not find one single more word to say. I just want to be free. He could not say those words. They had already withered in his mind, turned to dust. He did not even know, he marvelled now, what the hell those words had meant.'
Acclaimed novelist Charlotte Wood takes a character from her bestselling book The Children and turns her unflinching gaze on him and his world in her extraordinary novel, Animal People. Set in Sydney over a single day, Animal People traces a watershed day in the life of Stephen, aimless, unhappy, unfulfilled - and without a clue as to how to make his life better.
His dead-end job, his demanding family, his oppressive feelings for Fiona and the pitiless city itself … the great weight of it all threatens to come crashing down on him. The day will bring untold surprises and disasters, but will also show him - perhaps too late - that only love can set him free.
Sharply observed, hilarious, tender and heartbreaking, Animal People is a portrait of urban life, a meditation on the conflicted nature of human-animal relationships, and a masterpiece of storytelling. Filled with shocks of recognition and revelation, it shows a writer of great depth and compassion at work.
Dobbie Literary Award - synopses of short-listed works
Amy T Matthews - End of the Night Girl (Wakefield Press)
Molly, a young waitress, becomes obsessed with the Holocaust after seeing the photograph of a murdered Jewish girl not dissimilar to her in age. Unwillingly, and yet unable to stop, Molly writes the story of the girl in the photograph,
giving her a name, a family, and a husband and consequently gives an immediacy to the atrocities of the Holocaust. Haunted by the murdered girl, Molly has no control over the imaginative process. She feels guilty about feeling unhappy about her own life when she is faced with the events of the holocaust, and also feels guilty that she is writing a story that is not her own. This is the creative act of writing laid bare. The two novels, each a compelling page-turner, combine teasingly in one as End of the Night Girl explores the shadow cast by the Holocaust across decades, continents and cultures.
Favel Parrett - Past the Shallows (Hachette Australia)
Hauntingly beautiful and told with an elegant simplicity, this is the story of two brothers growing up in a fractured family on the wild Tasmanian coast. The consequences of their parents' choices shape their lives and ultimately bring tragedy to them all.
Harry and Miles live with their father, an abalone fisherman, on the south-east coast of Tasmania. With their mum dead, they are left to look after themselves. When Miles isn't helping out on the boat they explore the coast and Miles and his older brother, Joe, love to surf. Harry is afraid of the water.
Everyday their dad battles the unpredictable ocean to make a living. He is a hard man, a bitter drinker who harbours a devastating secret that is destroying him. Unlike Joe, Harry and Miles are too young to leave home and so are forced to live under the dark cloud of their father's mood, trying to stay as invisible as possible whenever he is home. Harry, the youngest, is the most vulnerable and it seems he bears the brunt of his father's anger.
Leah Swann – Bearings (Affirm Press)
Are we slaves to destiny or architects of our own fate? Bearings is about challenging the course of our lives as well as keeping a foothold during unpredictable times.
In this affecting novella and collection of stories, Leah Swann burrows deep into the souls of her characters to reveal universal complexities, frailties and strengths. From searching for love to coping with grief, Bearings provides a map of the human condition, deftly drawn by an exciting new Australian talent with a sharp eye for instinctive behaviours and emotional truths.
About Nita May Dobbie
Nita Dobbie established the Kibble Literary Awards for Women Writers in recognition of her aunt, Nita Kibble, who raised her from birth after her mother died.
In the late 1800s, Miss Kibble had successfully answered an advertisement for a junior assistant at the Public Library of New South Wales, when her signature was taken for a man's. She later became the first woman to be appointed a librarian with the State Library of New South Wales and held the position of Principal Research Officer from 1919 until her retirement. Throughout her career she worked hard to raise the status of the library profession and was a founding member of the Australian Institute of Librarians.
Miss Dobbie followed her aunt into the library profession and recognised the need to foster women's writing in the community and so established the Awards, named after her inspirational aunt, through her will.
About Perpetual Philanthropic Services
Perpetual is one of the largest managers of private charitable foundations in Australia, with $1.1 billion in funds under management (as at 31 Dec 2011).
Perpetual manages charitable trusts and endowments
– including Private Ancillary Funds (PAFs) and the Perpetual Foundation – for over 540 clients, supporting medical, social, environmental, religious, cultural and educational causes.
Perpetual Philanthropic Services is part of Perpetual Private, which advises clients on $8.1 billion of funds (as at 31 Dec 2011). The Perpetual Private team of experts offer tailored advice and services and can help clients fulfill their charitable intentions.
Email Perpetual Australia