Henderson Properties Welcomes Kevin Caruso to its Team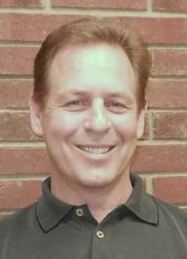 (
PRLEAP.COM
) CHARLOTTE, N.C. - Henderson Properties is pleased to welcome Mr. Kevin Caruso to their team! Mr. Caruso joins the HP family as the new division manager of the community association's management department.
Originally hailing from Cincinnati, Ohio, Mr. Caruso brings over 30 years of business and community association management experience with him to the Henderson Properties team. Mr. Caruso's impeccable qualifications include completion of the American Management Association's Leadership Skills for Presidents course and Advanced CEO training. Additionally, Mr. Caruso has CMCA and AMS designations from CAI.
Mr. Caruso is a wonderful addition to Henderson Properties. Phil Henderson started Henderson Properties as a small, family-owned business 20 years ago; Henderson Properties expanded its business family to include more than 35 employees. Mr. Caruso joins the HP family and brings his own to the greater Charlotte, N.C area, including three children. In his spare time, in addition to enjoying his children, Mr. Caruso enjoys golfing, playing billiards, reading and traveling.
Henderson Properties' mission is to become the top full-service real estate company to the Charlotte metropolitan region. Currently, Henderson Properties manages more than 60 community and investment properties. The company's ultimate goal is expansion and professional, dedicated service to its clientele. Bringing Mr. Caruso on board pushes Henderson Properties closer toward its goal.
Henderson Properties wants to be the best and, therefore, only chooses the best. Mr. Kevin Caruso is among the very best. For this reason, Henderson Properties is excited Mr. Caruso has joined them on its journey to premier real estate service and success.
Visit the Henderson Properties,
http://www.hendersonproperties.com
, to learn more about our company, employment opportunities, and current real estate marketing conditions. To speak with a real estate agent, call us today at 704-535-1122.