With Summer Time Approaching Adams Catering Hire Launches A Hog Roast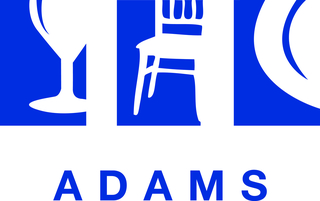 (
PRLEAP.COM
) Brimsdown, Enfield, May 31, 2012 - Adams Catering has launched a wonderful
hog roasting unit
, and just in time for the summer festivities. With hog roasting becoming increasingly popular and sophisticated, it allows for catering and culinary delights that are worth talking about for many occasions to come.
Nothing quite makes a statement as a hog roasting unit. It can make a wonderful centre piece for any type of occasion. And with the summer coming up, it allows for that unique catering appeal that has been increasingly popularised in restaurants over the past few years. And it's easy to see why this age old tradition of hog roasting is still alive and well today. Reinvigorating the use of ancient cooking techniques mixed with a modern touch, exudes that special and unforgettable experience. It has to be said that there is possibly no better way to enjoy the company of friends and family.
Hiring a hog roast can be an invigorating way to begin the summer festivities. And also perfect for a wide variety of events or celebrations; from weddings to barbecues. The hiring of a
hog roast
unit from Adams Catering, has become much more accessible and affordable for just about everyone. Allowing for that unique experience to be increasingly shared with loved ones, as well as friends alike.
There is that magic something that can only be obtained with hog roasting. It's a fact that it makes an extremely beautiful focal point, while hog roasting also defines the most satisfying taste experience that can't be found any other way. The reason why hog roast taste so good is because of the amount of time required to cook the pork thoroughly, as well as the way it's cooked. And it's exactly this reason why hog roasts have increased in popularity, with nothing else quite comparing to the quality offered by a hog roast.
To make your special occasion or event impressive, a hog roast will more than suffice. Carrying on an old tradition that goes back many centuries, and remaining ever popular today must tell you something about the quality to be enjoyed from experiencing this. And with the summer time fast approaching, hiring out a hog roast can make an impact on that important event or occasion. Allowing a much more memorable experience, that will be talked about by friends and family for a long time to come.
Catering hire firms are the backbone of making a special occasion, truly spectacular. And Adams Catering does a wonderful job of supplying all of the essentials required to create a wonderful scenario for any event or occasion. With a multitude of items for hire, from bar equipment to cutlery and furniture, as well as gas and electrical equipment. While this barely scratches the surface of what is available for hire at Adams Catering. Whilst being able to cater for any type of event; big or small.
Contact Information
Adams Catering Equipment & Furniture Hire
Unit 4
Dundee Way
Brimsdown
Enfield
EN3 7SX
Tel: 020 8805 4537
Fax: 020 8805 2061
Email:
info@cateringhire.co.uk
www.cateringhire.co.uk