Perpetual and Sculpture by the Sea announce the recipients of the 2012 Helen Lempriere Scholarships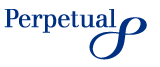 (
PRLEAP.COM
) The recipients of the prestigious Helen Lempriere Scholarships for 2012 were announced today. They are:
Lou Lambert - Western Australia
Philip Spelman - Australian Capital Territory
Tom de Munk-Kerkmeer - Western Australia
Perpetual
, in conjunction with Sculpture by the Sea, is delighted to award the three Australian sculptors with a scholarship of $30,000 each to further their artistic development.
The scholarships are awarded as part of the
Helen Lempriere Bequest
, a charitable trust managed by Perpetual, with the purpose of providing scholarships for the applied arts and crafts. The Bequest was designed to advance individual artists' careers by enabling them to travel and study.
Andrew Thomas, Perpetual General Manager Philanthropy said, "The Helen Lempriere Scholarships raise awareness of private sector giving and, importantly, demonstrate the ongoing contribution it can make to the arts. As trustee of the Helen Lempriere Bequest, Perpetual is pleased to congratulate all three deserving sculptors, each a fitting recipient of a substantial scholarship made possible by Helen Lempriere's legacy."
The three recipients are each at varying stages of their careers, and will use their scholarship funds in different ways to advance their development as artists.
Lou Lambert is an established sculptor with a wealth of experience. Born in Subiaco, Lou studied sculpture at Perth Technical College and Curtin University, before working as an assistant to British sculptor Phillip King in London. On returning to Australia, Lou lectured in drawing and sculpture at the School of Fine Art, Curtin University. Lou's work is present in many major Australian public collections, and has also represented Australian contemporary sculpture abroad, most prominently in Japan. Lou exhibited at
Sculpture by the Sea
, Bondi in 2005 and Sculpture by the Sea, Cottesloe multiple times since the inaugural exhibition in 2005.
Lou plans to use his Helen Lempriere Scholarship to purchase new studio equipment, conduct research in Australia, including exploring large-scale contemporary glass process as a potential art medium, as well as travel overseas to experience foreign landscapes and respected artists' works in countries such as Cambodia, Sri Lanka and India.
Philip Spelman has been a practising sculptor for over 20 years, and his sculptures are held in many public and private collections. Philip graduated from the Applied Arts Department at the Queensland College of the Arts and continued his studies at the Australian National University's School of Art. His works are abstract constructions in which elements balance, tumble and float creating positive and negative compositions of space, light and shade. Philip has been exhibiting regularly at Sculpture by the Sea since 1999, showing in Bondi, Cottesloe, and Denmark. Notable commissions include the ACT Cultural Facilities Corporation and ACT Public Arts.
The Helen Lempriere Scholarship will assist Philip with research into the possibilities of fabricated sheet elements derived from decorative architectural iron work. Philip will also use the Scholarship to visit formative sculpture galleries including the Hirshhorn Museum and Sculpture Garden in Washington DC, the Guggenheim, and the MOMA in new York, and the extensive iron collection held at London's Victoria and Albert Museum.
Tom de Munk-Kerkmeer is a sculptor based in Perth. He has an Advanced Diploma in Fine Arts from Central TAFE Perth and a Bachelor of Art and Communication from ECU Mount Lawley. In the late 1990s Tom completed an apprenticeship in bronze casting in Antwerp, Belgium. He has exhibited in numerous exhibitions in Australia, the Netherlands, Belgium, France and Spain, and his work can be seen in commissions across Western Australia.
Tom will use the Helen Lempriere Scholarship to develop his studio, including installing a small foundry to melt and pour various recycled metals, as well as to create an open exhibition space where the community of Northam, WA can experience art and participate in free workshops. Tom also plans to travel to Amsterdam to visit creative research art-labs including the W139 space for contemporary art and de service garage.
All artists who applied to exhibit at Sculpture by the Sea, Bondi 2012 were considered for the scholarships. The curatorial panel selecting the Helen Lempriere Scholarship recipients was made up of Tony Jones OAM, Sculptor and Principal Lecturer Sculpture at Central Institute of Technology, Perth; Clara Hali, Sculptor and Lecturer at the National Art School; Dr Alan Krell, Associate Professor, Sherman School of Art History and Art Education, COFA, UNSW; and Ron Robertson-Swann OAM, Sculptor and Head of Sculpture at the National Art School.
"I am very impressed with the work of the three artists awarded the Helen Lempriere Scholarships this year, who were selected from an exceptional group of exhibiting artists for Sculpture by the Sea, Bondi 2012. I think every year it gets a bit harder to choose between so many worthy artists. These three artists are very deserving of the honour that these scholarships bestow," said Tony Jones.
Clara Hali commented "Selecting recipients for awards is never easy given the vast variety of mediums, methodologies and ideas. To select three from hundreds of Australian submissions also isn't easy. First and foremost is the artistic merit of the sculpture together with the creative background the artist. After serious consideration, together with the criteria of the award (emerging, mid-career and senior sculptors, and at least 2 different states) I believe we have got it right."
Founding Director of Sculpture by the Sea David Handley added, "It is great to be able to support these three artists through the Helen Lempriere Scholarship. Their excited response is wonderful to experience. The artists always immediately know what they will do with the scholarship funds; be it travelling to places they have dreamed of, or acquiring equipment they need to work as a sculptor in the manner they would like."
All three Helen Lempriere Scholarship recipients will exhibit in Sculpture by the Sea, Bondi 2012, the world's largest annual free-to-the-public outdoor sculpture exhibition, from October 18 – November 4. Transforming Sydney's Bondi to Tamarama coastal walk each spring, the exhibition is enjoyed by over 500,000 visitors during its three week run.
Background to the Helen Lempriere Bequest
The Helen Lempriere Bequest was created through the will of the late Keith Wood, husband of the late Australian artist, Helen Lempriere. The Bequest is a fitting legacy for Helen Lempriere and her belief in supporting Australian artists.
Managed by Perpetual as a charitable trust operating in perpetuity, the Bequest is able to award scholarships funded by income it receives from its endowment with Perpetual.
About Perpetual Philanthropic Services
Perpetual is one of the largest managers of private charitable foundations in Australia, with $1.1 billion in funds under management (as at 31 Dec 2011). Perpetual manages
charitable trusts and endowments
– including
Private Ancillary Funds
(PAFs) and the Perpetual Foundation – for over 540 clients, supporting medical, social, environmental, religious, cultural and educational causes.
Perpetual Philanthropic Services is part of Perpetual Private, which advises clients on $8.1 billion of funds (as at 31 Dec 2011). The Perpetual Private team of experts offer tailored advice and services and can help clients fulfill their charitable intentions.