BidURenergy Expanding Rapidly to Meet Demand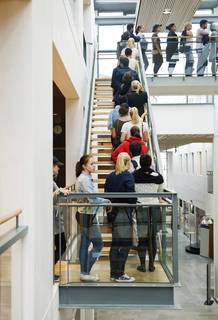 (
PRLEAP.COM
) Buffalo, NY – BidURenergy, Inc. (BUE) recently announced they are meeting with approximately three dozen prospective employees over the next two weeks and plan to hire roughly fifteen. The continuous growth of the firm has propelled BUE to be mentioned as one of the largest consultants in terms of number of employees and kWh served (a common industry measure).
"This latest round of hiring will be aimed to meet the increased demand for our technological services. The requests for our new Powertrak metering software are scheduled to outpace our ability to install the equipment while giving ample time to train our clients how to use it," a company spokesperson stated, "Our goal is to get ahead of the curve so we can continue to deliver high quality energy services. Hiring additional energy engineers, CEMs, CEPs, and client satisfaction specialists will enable us to continue growing our client base at an aggressive, but manageable pace."
Coming from all corners of the country including the Northeast, the Mid-Atlantic, Texas, and California, the applicants are well versed in energy deregulation and will perfectly complement the current market experts at the firm. According the US Bureau of Economic Analysis, the energy industry is one of a few predicted to grow at a rapid pace over the next decade, and BUE plans to remain at the forefront of the end-user consultation niche.
About BidURenergy, Inc. - BUE is an electricity and natural gas consulting firm with thousands of clients across the nation, specializing in energy procurement auction administration. The firm's services are available to industrial, commercial, and retail companies. More information is available at
www.bidurenergy.com
.