Winners of the Johnny Dennis Music Awards announced: Perpetual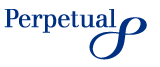 (
PRLEAP.COM
) The 2012 winners of the Johnny Dennis Music Awards, which acknowledge great achievement in Australian music composition, were announced today. The winners are:
- Song – Zac Nelson for 'Life is Wonderful'
- Instrumental – Vanessa Tammetta for 'The Panther'
- Movie Theme – Bruce Heald for 'My Constellation'
The Awards were announced by the co-trustees of the Johnny Dennis Light Music Trust, Perpetual Trustees Victoria Ltd (Perpetual) and Mr Malcolm Harrison, - together with the Australian Guild of Screen Composers.
The Awards recognise composers across the three categories of song, instrumental and movie theme, and were established in perpetuity through the will of Dennis John Mole, whose stage name was Johnny Dennis. Each award winner receives a prize of $5,000 cash.
Mr Andrew Thomas,
Perpetual's
General Manager, Philanthropy, said the Awards celebrate some of the nation's most talented music composers, and are an opportunity for recipients to advance their passion.
"Awards such as the one created by Johnny Dennis are of great value to Australia's arts community as they encourage creativity and provide much deserved recognition. Perpetual congratulates each winner for their contribution to Australian music."
"Johnny was passionate about music and supporting those who shared his interests, bequeathing his estate to this purpose.
The Awards are a sound example of the ongoing impact an individual can have through structured giving,"Longstanding judge and well known artist, Kamahl, observed:
"It is said that heard melodies are sweet and those unheard, sweeter. It is always inspiring to hear new compositions, and the Johnny Dennis Music Awards attract a diverse range of extraordinary talent."
Background
Johnny Dennis was the stage name for Dennis John Mole, who migrated to Australia from England in the 1940s and got his first musical break on the late Jim 'Woody' Wood's talent search program on Melbourne 3AW, playing and singing 'Chattanooga Shoe Shine Boy'.
He was then a band pianist for three years at the Ritz Hotel, St Kilda, before moving to the Gold Coast where, playing on the electric organ, he was the keyboard player for more than three years at the Palm Lounge of the Grand Hotel in Coolangatta.
He spent most of his life travelling as a performer, spending the majority of his time working in Sydney and Melbourne, as well as the USA, England and Scotland.
Johnny Dennis died suddenly from a heart attack on his way to a rehearsal in 1989.
In his will, Johnny Dennis bequeathed the total proceeds of his estate to a suitable trust, which would help composers of light music achieve appropriate recognition.
The bequest in the will was to be carried out at the discretion of the executor, Mr Malcolm Harrison. Mr Harrison established the Johnny Dennis Light Music Trust by deed in December 1989 and to ensure perpetuity, appointed Perpetual to be co-trustee.
The stated purpose of the Trust is: 'To assist the composers of Light Music to achieve appropriate recognition by way of awards, competitions, travelling scholarships or scholarships to enable composers of Light Music to pursue the necessary study and /or travel to further such purpose and to be awarded annually in accordance with conditions hereinafter set out.'
Definition of Light Music
(As outlined in the will of Dennis John Mole)
'Light Music' means music and musical compositions suitable for public performance of an entertaining and melodious nature and shall include dance music, show and film music and music suitable for public and private entertainment through the medium of radio, television, and various forms of recording.
It shall not include music of a primarily percussive nature where melody is dominated by rhythm as for example rock and roll and discotheque music nor music having a merely ethnic appeal as distinct from an international or exotic flavour; nor shall it include music of an operatic or light operatic nature.
About the 2012 Johnny Dennis Music Award winners
Zac Nelson
Zac Nelson is a Melbourne-based songwriter and composer who started playing in bands in the mid 90s. He has played in numerous local bands, primarily as a guitarist, but his main focus and talent has always been in the area of songwriting.
In 2002, he began operating a part-time recording studio and worked as a producer with many artists across a wide variety of genres.
Zac has been forced to take a break from music for a few years due to the introduction of two small children to his family, however in late 2011 he began an ambitious new production partnership with a local male vocalist. Together they have been feverishly compiling a selection of tracks, and when this process is complete they intend to aggressively promote the new venture.
Zac intends to use the money from the Best Song award to pay a recognised local music producer to re-record and mix the song, and most importantly to add a fresh perspective on the overall production. As an un-signed songwriter, Zac also hopes that recognition in the Johnny Dennis Music Awards may help to open doors with producers or publishers who may wish to hear some of the other tracks currently being refined.
Vanessa Tammetta
Vanessa Tammetta is a violinist, composer and arranger based in Sydney, Australia. Having composed scores for numerous short films, Vanessa applied to undertake studies at the Australian Film Television and Radio School in 2011. She completed the year with a Graduate Certificate in Screen Music and was shortlisted for the 2011 European Union Film Award.
Vanessa's diverse performing experience, including classical, rock, pop and world music, has influenced her compositional style. She likes to experiment with new sounds and textures to strike a balance between acoustic and synthesised instruments. Vanessa started playing the violin at the age of 3, having won eisteddfods and scholarships including for secondary school and the Sydney Conservatorium of Music, where she studied with Associate Professor Goetz Richter.
Vanessa is a versatile performer in both classical and popular genres. As a soloist and/or part of an ensemble, she has recorded for numerous albums, soundtracks and TVCs. These include productions for the Sydney Theatre Company, NIDA and the Sydney Film Festival, films Gabriel and Happy Feet 2, and the game Soul Calibur V. She has also performed at live and televised events for such artists as Leona Lewis, Goldfrapp and Lior. Vanessa also enjoys playing contemporary classical music, having premiered new works by up-and-coming Australian composers. Vanessa is currently being mentored by Australian film composer Antony Partos (Animal Kingdom, The Slap) of Sonar Music, as part of the Screen Music Mentorship awarded to her in 2012 by Women In Film & TV NSW.
Bruce Heald
Bruce has been at the forefront of applied music for over a decade, producing many of Australia's best known and award winning scores for film, TV and advertising.
In 2006, Bruce founded his own company, Noise International, and collected some of the most creative sound and music pros in Australia to produce outstanding audio for the industry. Since that time, Noise has gained an international reputation for delivering stellar work within the creative community.
From the Pistols to Chopin his superlative skills means that no brief is too broad for Bruce to execute perfectly.
When he is not creating musical masterpieces, Bruce likes to fly planes. He is a qualified pilot who is fascinated with all things aeronautical. Bruce lives in Sydney with his wife Dione and is the proud father of three children, Brittany, Zoe and Rory - who all support and encourage his career.
The score for 'My Constellation' is something Bruce loved creating and is very proud to be recognised for by the AGSC.
About Perpetual Philanthropic Services
Perpetual is one of the largest managers of private charitable foundations in Australia, with $1.1 billion in funds under management (as at 31 Dec 2011).
Perpetual manages charitable trusts and endowments
– including Private Ancillary Funds (PAFs) and the Perpetual Foundation – for over 540 clients, supporting medical, social, environmental, religious, cultural and educational causes.
Perpetual Philanthropic Services is part of Perpetual Private, which advises clients on $8.1 billion of funds (as at 31 Dec 2011). The Perpetual Private team of experts offer tailored advice and services and can help clients fulfill their charitable intentions.