Providing Executive Protection Services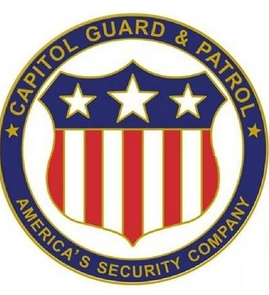 (
PRLEAP.COM
) One of the country's top security companies, Phoenix-based Capitol Guard and Patrol is providing a wide range of protection services for corporate executives in America and abroad. The company's elite International Protection Unit is composed of trained security agents with experience in a variety of emergency and law enforcement fields. With only hours' notice, these protection agents can depart from Phoenix Sky Harbor International Airport to a number of global locations. In addition to their extensive certified training in all aspects of personal security, Capitol's executive protection agents retain current passports, international driving permits, and other globally recognized certifications to allow ease of movement in foreign lands.
The highly trained security and protection agents employed by Capitol Guard and Patrol provide top-notch expertise in the areas of surveillance, residential and business patrol, construction site and convenience store security, CCTV services, and much more. Capitol's security agents are trained in both armed and unarmed conflict situations
Capitol's 24/7 mobile inspection squad ensures that protection agents comply at all times with company policy. Fully insured and bonded, the firm is licensed by the Arizona Department of Public Safety and the State of Nevada; documentation is available upon request. All agents employed by Capitol have passed FBI background checks.
For more information about Capitol Guard and Patrol, Inc., visit the company's website at
http://www.capitolguard.com
or call 602-971-1514.
About Capitol Guard & Patrol, Inc.
One of Arizona's oldest active security firms, Capitol Guard & Patrol, Inc. provides protection services locally, nationally, and internationally to its governmental and corporate clients. The company is a certified U.S. Government (GSA) security contractor and has been recognized by U S. Small Business Administration as a Woman-Owned Small Business.