Author Kerry Dunn In Person At Barnes & Noble, Austin, TX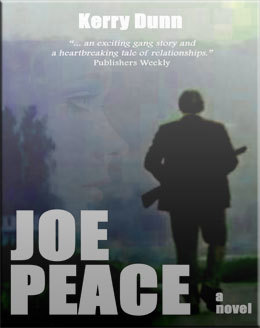 (PRLEAP.COM) Kerry Dunn, who is often compared to Elmore Leonard, Don Winslow and Dennis Lehane, makes his first appearance at the Barnes & Noble Sunset Valley Village. JOE PEACE is set in Austin, where Joe is an Austin Police Department detective with a bad cocaine habit in a disastrous affair with his female partner, eventually entering rehab and exiting as a member of the local drug gangs.
Dunn's gift is his skillful hand at transporting the reader without warning into a deplorable and horrifying scene, and in a flash busting the reader out the back door in uncontrollable laughter. It is a penetrating exploration of morality, addiction, love and the long arm of payback.
Hearing Dunn read parts of his book in person will be an energizing introduction to the book and author.
The Sunset Valley Village B&N is located at 5601 Brodie Lane, Suite 300, in Austin. You may reserve your copy of Joe Peace by calling 512-892-3493. For more information visit
www.bn.com
, or
www.facebook.com/AuthorKerryDunn
.
Email Lone Wolf Communications, LLC