Atlanta Businessman Edward Hartley Launches New Website To Encourage Others To Achieve Financial Freedom Through Home Business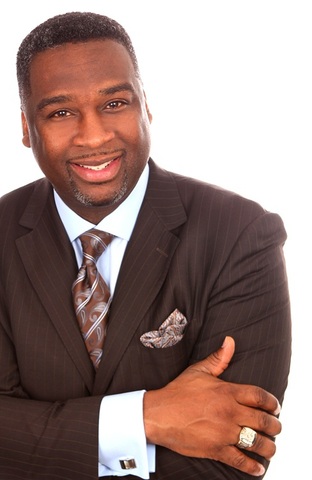 (PRLEAP.COM) Atlanta businessman and masterful network marketing executive Edward Hartley is no stranger to success. Prior to his current financial gains in marketing, Hartley was the owner of a profitable electrical contracting firm. Yet, a downturn in the economy found him looking for other ways to supplement his income.
In 2010, and after much independent research on successful home based-businesses, Hartley partnered with OrGano Gold. Two years later, he is at the top of his game. Hartley is one of only 14 Blue Diamond members making upwards of $30,000 a week in the company.
Today, he is launching his website (
www.edwardhartley.com
) to show others how to follow in his footsteps by establishing a home business and becoming a successful entrepreneur.
"I want to share the knowledge with others looking for legitimate ways of becoming financially secure and improving the quality of life for their families,"
says Hartley, whose organization has achieved $15 million in sales volume over the past two years. "There is so much opportunity out here for those willing to make the necessary time sacrifices and work hard – whatever it takes."
EdwardHartley.com offers an amazing look into the organization Hartley himself has built. It boasts a modern, colorful design and offers quick and easy access to essential information about Hartley, his business and the people he has helped become successful entrepreneurs. The new site also serves as a communication tool and newsletter of sorts for current members within the Hartley organization where they can share their own individual success stories.
Taurea Avant, a college graduate with a degree in computer science, could not find suitable employment in corporate America. She met Hartley, and is now one of his most successful team members.
"After graduating from college, I quickly learned that the opportunities of obtaining financial freedom on my job were not possible. I loved my job. However, I knew there was no real opportunity for me to grow and achieve the level of success I knew I was capable of achieving," Avant says. "Because of the recession, the company was not willing to make me a permanent employee either. Fortunately, I was introduced to this home-based business opportunity and I haven't looked back since."
Avant attributes her success to Hartley's strong leadership and mentoring.
"His investment in me has allowed me the opportunity to create real measurable income results. At 31 years old, I have saved my home from foreclosure, I've purchased my dream car and I have substantial savings."
"Edward Hartley, as a business man, speaker, visionary and life-coach has set the standard for what branding yourself in networking marketing should be," said Sonja Williams, Chief Executive Officer of ShockTheory Interactive, an Atlanta-based interactive agency. "It was a pure pleasure transforming his ideas into web-reality. Managing your personal and professional brand online is essential to anyone trying to raise their level of awareness and success in any industry."
For more information about Hartley, his business and how to become a member of his successful organization, click here to visit the new website.
Email F2 Communications Group