Performance Management Solutions Provider Enkata Announces the Launch of its New Corporate Website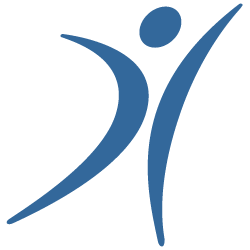 (PRLEAP.COM) Enkata (
http://www.enkata.com
), the leader in cloud-based people operations software, today announced it has unveiled its new corporate website. The site's major new look and feel, as well as updated product and solutions information, is more in line with who Enkata is and where the company is going in the future.
"Our new site really speaks to our customers' needs and how we can help them," said CEO Dave Stamm. "We are focused on a core set of products and the site now streamlines information gathering for our visitors."
The new site focuses on Enkata's core set of contact center analytics and back office operations products and how they comprise the most important solutions its customers need to solve their problems. Enkata's core set of products includes
FCR
(first contact resolution),
Desktop Analytics
and Enkata Engage-a new
employee engagement product
that will introduce the Enkata brand to a whole new set of customers in 2013.
Engage was developed to help businesses create a work environment that is rewarding and interesting to boost the engagement level of their workforce, especially for repetitive or stressful jobs such as back office processing or customer service.
Enkata provides many contact center and back office solutions for companies including; a cloud-based solution for determining customer intent; a solution that analyzes every customer contact for unnecessary effort; desktop analytics and visibility; cross-channel analytics; contact center coaching; claims processing and employee engagement solutions.
Visitors to the site will be able to learn more about each of Enkata's products and solutions and their unique features, as well as easily find relevant resources such as white papers, ebooks, on-demand webinars and the latest content from Enkata's blog.
"The new site is much improved in terms of organization and content. Our customers will be able to find the information they need easily, as well as be exposed to information on upcoming events, new collateral, etc.," said Trish Voskovitch, Sr. Marketing Manager at Enkata.
About Enkata
Enkata provides cloud-based people operations software that helps organizations achieve operational excellence and create an engaged workforce by answering three key questions–What is everyone doing? Where did we get it right and wrong? How effective is our teamwork? We do this by providing our clients with three crucial capabilities. Detailed visibility into employee activities and the work they perform to help organizations manage their increasingly distributed workforce. Tracing the causes of rework or repeat customer contacts back to the source so actions can be taken to prevent reoccurrences in the future. Providing employees transparency into their own performance and that of their team so they can work together to solve problems and create improvement from the bottom up. The results we deliver are significant improvements in both top and bottom line business performance.
For more information, please visit
www.enkata.com
.