Topo.ly Mapping – A Great Tool for Business Startups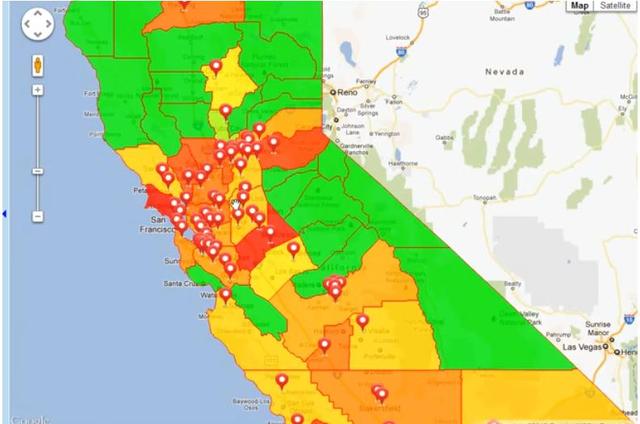 (PRLEAP.COM) Starting a business poses big challenges. There are important decisions to make, issues to resolve and plans to create. To help new entrepreneurs to lead their business to success, Topo.ly offers a new and innovative way of mapping services to help business owners achieve their goals in half the time. The new mapping solution provider aims to help many industries to create effective business plans for growth analysis and cost reduction through mapping. While many online map solutions provide complicated software and hard to understand tutorials, Topo.ly on the other hand offers its users to
create maps for free in just a few minutes
.
Building maps using Topo.ly service helps many organizations to save time and money. They are able to focus more on the most important things and at the same reduce their business risks. In just three minutes or less, business owners can create GIS maps from their Excel spreadsheets where they can add multiple data on their maps to get best results.
One of the satisfied Topo.ly mapping users, Inez Steele from Realty Guild said this about Topo.ly: "Topo.ly is the easiest, most affordable and most flexible mapping solution for my web site I could find. Within 30 minutes I had my map up and when I hit a snag, customer service was right there to help. Thanks Topo.ly for making what I thought would be a mega job into something so easy!"
"Mapping Made Simple"
Three words that make a huge impact – mapping made simple. This is exactly how Topo.ly provides services. Entrepreneurs need no complicated start-up tools. What they need is a tool that is easy to use and understand. Now, entrepreneurs everywhere can take advantage of the easiest mapping services. Creating maps from their Excel spreadsheet has never been so easy. Users need only to copy their Excel data and paste it to Topo.ly. After a few seconds, they can already visualize their data in a manner that is easily comprehensible.
Topo.ly prides itself to have these features:
Faster Geocoding – Accurate geocoding is done in a snap.
Enhanced Security – Protected maps, data and passwords.
Add map territories – Customized maps to fit the users' needs.
Share maps – Maps can be shared with others for better collaboration.
Guarantee offered – a 30-day risk free guarantee offer is awaiting anyone who would like to take advantage of the great services provided by Topo.ly.
Topo.ly proved to be the new reliable mapping service not only because of its features but also because of its very affordable price. For only $20 a month, users can already take their mapping experience into a whole new level.
Email Topo.ly Mapping Made Simple