Co-founder of SeLoger joins Zameen.com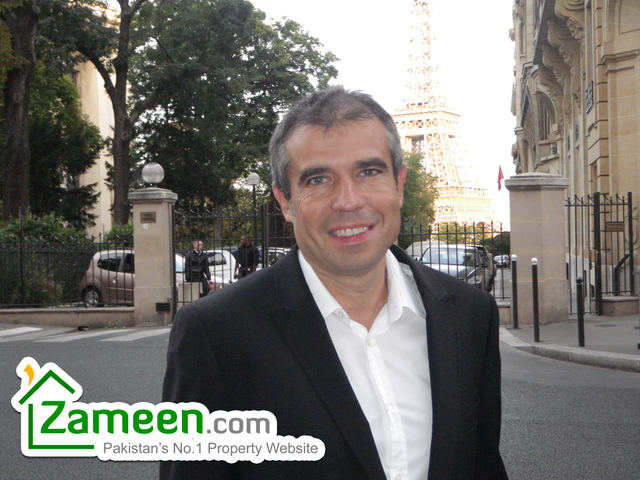 (PRLEAP.COM) Gilles Blanchard, co-founder of SeLoger, has joined
Zameen.com
, the leading Pakistani property portal. Blanchard, who has taken the role of Chairman at Zameen.com brings decades of experience to the table for Pakistan's largest property portal.
As the clear market leader with no competitors of comparable scale, Zameen.com has been instrumental in revolutionizing the way online property buying and selling is done in Pakistan. Blanchard's expertise will help Zameen.com explore new horizons of success in the local realty market.
Gilles Blanchard is not a new name for those familiar with the history of real estate portals. As one of the founders of SeLoger, the largest French real estate portal, Gillesis regarded as an authority in the property portal world. SeLoger was launched in the early 90's, at a time when internet had not gained popularity. So in that sense, Gilles Blanchard is no stranger to treading uncharted territory and has extensive experience of working in real estate markets including Brazil and Malaysia, and now he's bringing it all to Zameen.com.
"My choice of investing in Zameen.com is first a choice based on team, and investing is always a team matter. I've found in Zameen.com the perfect team of energetic, talented, experienced and creative people.Pakistan, with its nearly 200 million population and its large diaspora worldwide,appears to be a land of opportunities for entrepreneurs. The market is here, everybody has a real estate concern, and I've found professional brokers ready for the digital and mobile age. Internet and mobile growth are huge in Pakistan. For all those reasons I'm over enthusiastic to be a part of the Zameen.com venture!" said Gilles.
Established in 2006, Zameen.com is the largest
real estate portal in Pakistan
, which has set standards for other realty websites in the country. The site also holds the honour of being awarded the Best International Property Portal award at the CNBC International Property Awards.
Zeeshan Ali Khan, CEO and co-founder of Zameen.com, said: "We are very excited and welcome Gilles on-board. We are going through a very exciting period and Gilles' experience will help us to further consolidate our market-leading position."
For more details Contact: