New Range of Plus Size Wedding Dresses for London Brides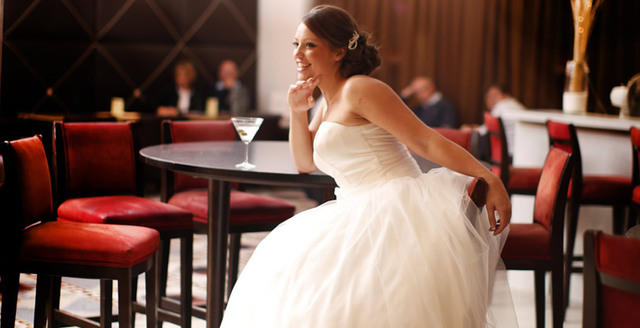 (PRLEAP.COM) The Wedding Dress Factory Outlet is the exclusive stockist of stunning
plus size wedding dress designers, La Prima Bridalwear
, offering a range of gorgeous gowns in sizes 16 to 30 in their London bridal store. Seeking to meet the needs of their many customers, the outlet has recently become a firm favourite with plus size brides who are looking for stylish, well-fitting, and above all, affordable wedding dresses.
Many brides come to London for their wedding dress shopping, and there's certainly no shortage of choice to be had in the capital, from department stores and bridalwear boutiques to little-known vintage stores and even high street shops. But there are two problems a large number of brides face when looking for their perfect wedding dress. First is their budget - in these cash-strapped times, many women simply can't afford the prices of the designer wedding dresses they love. The second issue faced by many brides is size - the unfortunate fact of the matter is that most bridal stores and designers do not accommodate for women who are a size 16 or more. So what's a girl to do?
The answer comes in the form of an independent London bridalwear store: the Wedding Dress Factory Outlet. Originating in Burbage, Leicestershire, the outlet has recently expanded to Bromley in London, providing southern brides with the choice of literally hundreds of cheap designer wedding dresses. And, in a move that has filled a much-needed niche in the bridalwear retail industry, the Wedding Dress Factory Outlet now offers a great range of
plus size wedding dresses
by La Prima.
The La Prima plus size wedding dress collection is made to the highest quality, with the shapes and curves of real women in mind. These delicate, unique gowns are well-structured, supportive and flattering, ensuring that brides feel comfortable and confident on their special day. Available in a range of traditional shades and made from soft taffeta, satin, chiffon and organza, La Prima wedding gowns are finished to perfection with lacework, ruching, and beaded detailing. And the really good news is that La Prima offers its modern, sophisticated, off-the-peg collection at a fixed price of £399.
The friendly and welcoming London Wedding Dress Factory Outlet receives new stock every month, including dresses by La Prima and over 50 other top wedding gown designers - all discounted to between £150 and £400. For fans of the original outlet, the new London store is a welcome development, as some women had previously been travelling halfway across the country to visit their Leicestershire shop because of its wide variety of wedding dresses and second-to-none customer service. The store's popularity also lies in its monthly Facebook competition, in which it gives away a designer wedding dress to one lucky winner every single month. Winners can choose from any dress within the London or Burbage stores, from the plus size La Prima range, an exquisite vintage collection by Viva Bride, the contemporary designer range by Anna Sorrano or any other of the hundreds of gowns available in store. Visit the
Wedding Dress Factory Outlet's Facebook page
for more details.
So for brides looking for an affordable, high quality plus size wedding dress in London, the solution is simple - it would be foolish not to visit to the Wedding Dress Factory Outlet in Bromley for a huge selection of discount designer wedding gowns in sizes 16 to 30.
Email Wedding Dress Factory Outlet