Instant Checkmate Launches Public Criminal Records Database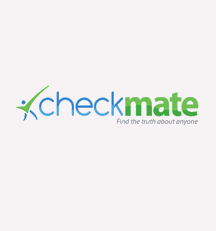 (PRLEAP.COM) Las Vegas, Nevada-based Internet startup Instant Checkmate has announced a new feature added to its fast-growing criminal background check database-the Instant Checkmate "
Public Criminal Records Database
."
Instant Checkmate subscribers already enjoy instant access to anyone's public records. Clients can view both marriage/divorce records and arrest/conviction history, as well as possible relatives and general identifying information. The new Criminal Records Directory feature is now available to the general public, so individuals browsing the company's website can retrieve limited public data on just about anybody-without paying for a full subscription.
This new feature serves as a sort-of "try before you buy" mini-search, so you can make sure the subject of your curiosity is in the database before you purchase a full background check. Anyone can visit Instant Checkmate's website and look up individuals located in the U.S. using the criminal records directory for free.
Public Relations specialist Kristen Bright explains the idea behind this new directory: "It's the logical next step in providing our customers with all the background information they are looking for. With the new Instant Checkmate Public Criminal Records Directory, you not only get a wealth of background information, but also a well-rounded perspective on the subject you're searching."
Bright continues to say that the new feature will not be offered for an additional fee, but instead has been integrated into the basic service: "Think of it as a 'Yellow Pages' for background checks," she says.
The Instant Checkmate Public Criminal Records Directory allows clients to hone and refine their searches first based on name, then according to state, city, street, and address. Age and other demographic data is also culled in order to find the correct person before ordering a complete criminal background check.
Bright says that this new feature came about as a response to customers who wanted to perform background checks on people whose full names they didn't necessarily know. "Sometimes, you need to do a little research in order to find the right person to investigate," she says. "The Public Criminal Records Directory does just that-it makes Instant Checkmate a one-stop shopping experience for all your background checking needs."
"You can never have too much information, especially when you're checking out someone's background," continues Bright. "The Public Criminal Records Directory is just another way to add information to our already extensive database."
Instant Checkmate continues to assert itself as one of the leading aggregators of electronic data. The launch of an internally built personal directory only adds to the company's forward momentum as Instant Checkmate solidifies its place as a leader in in the competitive world of Internet startups.
About Instant Checkmate.com
Instant Checkmate is an online background check service available to individuals on a subscription basis. Instant Checkmate sources its data from federal, state and local records which have been processed through the court system and made available electronically. These sources include sex offender registries as well as publicly available records stored in private databases. For more information about Instant Checkmate, please visit their website at
www.InstantCheckmate.com
or follow with
Instant Checkmate on Twitter
.