Sports App Announces $10K NFL Tournament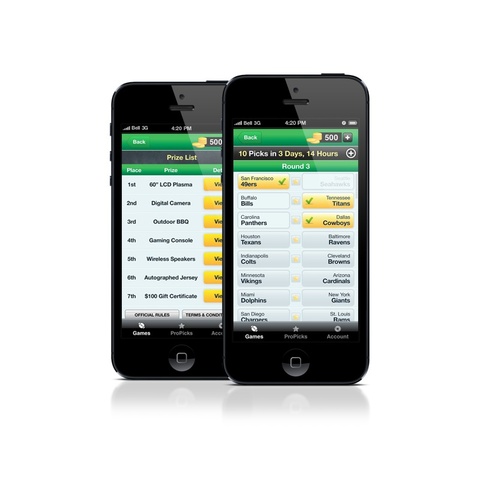 (PRLEAP.COM)
SportsHedge
, the developer of fantasy sports challenger
MegaPicks
, has recently released a brand new tournament that has even the most serious of sports fans giving it their all to win over $10,000 in prizes every month.
MegaPicks
is available on the iOS App Store.
Earlier this week,
MegaPicks
debuted MegaMonth, the second NFL pickem' tournament available on the popular application.
MegaMonth is an NFL sports pickem' tournament that allows sports fans to make predictions on the winners of upcoming games while competing with their Facebook friends and other tournament participants.
Winners of the December MegaMonth tournament will receive a number of fan-favored prizes including a 60" LED TV and a pair of Beats by Dre headphones.
"MegaMonth is the evolution of the classic sports pickem' game. We've taken the excitement of bracket tournaments and combined it with the social competition of fantasy sports. The end result is a game that engages users and allows them to have a ton of fun while showing off their love of the game," said Alexander Last, CEO of SportsHedge.
The unique value proposition of
MegaPicks
has allowed it to stay ahead of the competition in the mobile market. While numerous other sports gaming startups have launched sports pickem' games,
MegaPicks
has remained the only application on the iOS App Store to offer large-scale prizes to users. Other recently launched sports gaming startups include RocketPlay, PickMoto, High Limit Stakes, Bragstr and Fanhood.
"The response has been incredible. We've got everyone from professional sports bettors to casual fantasy sports fans playing on
MegaPicks
," said Jason Lerner, CTO of SportsHedge.
MegaPicks
will close entry into the NFL December MegaMonth tournament on December 9, 2012.
Email MegaPicks is Available on the iOS App Store