5 Free Activities Grandkids Love From Australian Seniors Insurance Agency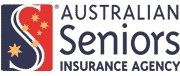 A day out with the grandkids is great fun, but it can also be expensive. Even so, there are still plenty of fantastic free activities that they'll really enjoy.
We all enjoy spoiling our grandchildren, but that doesn't have to mean putting a big hole in your budget. Children value the time you spend together more than the money you spend. So here's a few cheap activity ideas for a fun and memorable day.
1. Pack a picnic lunch and spend the day in the park. Take some paper and pencils so the grandkids can sketch the scenery.
2. Visit your local library and help the grandkids apply for their own library cards. They'll love choosing their own books to borrow.
3. Get a map of the local area and explore it together on foot. Remember to pack some snacks for the journey.
4. Check out which local museums or galleries have free activities for kids.
5. Head to the beach or lake to fly a kite. If you don't already have a kite - make one together!
Helping your family when they need it most
Spending quality time together is not only great for you and your grandkids; it can also provide a much needed break for their parents! And there are plenty of other ways you can help your family out as well. One is to make sure that you don't leave them with unexpected and expensive costs if you should pass away. That's where funeral insurance can help.
Taking out funeral insurance can help your family during a difficult time by paying a lump sum benefit when the time comes for your funeral. This can make it easier for them to say goodbye without the added worry of funeral expenses and unpaid bills.
By planning for the inevitable now you can help ease worries in the future and enjoy your time with your grandkids as much as possible. And by choosing a policy through Australian Seniors Insurance Agency, you're guaranteed cover if you're an Australian resident aged 50 to 79.
Find out more
To find out more about the benefits of funeral insurance, request an information pack or get a fast funeral insurance quote online.
Advice on this website is general only and does not consider your individual objectives or financial situation. Please review the relevant PDS and the FSG available at
seniorsfuneralplan.com.au
to ensure these products are right for you. Terms and conditions apply. Australian Seniors™ Funeral Plan is issued by Hannover Life Re of Australasia Ltd ABN 37 062 395 484 and promoted by Australian Seniors Insurance Agency™ Pty Ltd (ABN 48 097 746 391).
Email http://www.seniorsfuneralplan.com.au/
Attachments