Australian Seniors Insurance Highlights 5 Ways To Stay Active In Retirement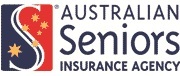 Five tips for staying happy, healthy and full of life
Retirement marks a transition to a whole new life phase - one with more time to spend on the things you enjoy. It can also be a time to take better care of yourself, so you can make the most of this exciting time.
Here are a few tips to help you get the most from your retirement:
1.
Exercise.
Keeping fit is essential for your health and wellbeing. This can be as simple as incorporating a walk around the neighbourhood into your daily routine.
2.
Eat well.
A nutritious diet can improve your health, both on a daily basis and in the long term. Explore recipe books or websites for different recipes to try, and don't be afraid to experiment with new ingredients or cuisines.
3.
Socialise.
Every community offers a range of social groups you can join, where you can meet new friends who share your interests. Whether it's a bowling team , a tai chi group or a book club, you're sure to find an activity that you'll look forward to each week.
4.
Learn.
Adult education classes can be a great way to broaden your horizons, learn some new skills and keep your mind and memory active. There are countless options available, whether you'd like to learn a new language, try your hand at painting or improve your computer skills.
5.
Travel.
Your retirement years are an opportunity to see new places or revisit old ones. You might be keen to travel to a far-flung corner of the world, or it can be as simple as a train trip to visit a friend from the past.
By keeping active and taking care of yourself, you can make your retirement years as entertaining, enjoyable and educational as possible. But it's also important to remember that no-one is invincible and it pays to be prepared for the worst. That why it's worth considering funeral insurance.
A funeral insurance plan pays a lump sum to your family to cover funeral expenses if you should pass away. It can make a big financial difference to your loved ones so they can focus on celebrating your memory instead of worrying about funeral bills.
By choosing funeral insurance with Australian Seniors Insurance Agency, you'll be guaranteed cover if you're an Australian resident aged between 50 and 79, regardless of your health or medical history. And flexible options are available to suit your needs and budget.
Find out more
To find out more about the benefits of funeral insurance, request an information pack or get a fast funeral insurance quote online.
Advice on this website is general only and does not consider your individual objectives or financial situation. Please review the relevant PDS and the FSG available at
seniorsfuneralplan.com.au
to ensure these products are right for you. Terms and conditions apply. Australian Seniors™ Funeral Plan is issued by Hannover Life Re of Australasia Ltd ABN 37 062 395 484 and promoted by Australian Seniors Insurance Agency™ Pty Ltd (ABN 48 097 746 391).
Email http://www.seniorsfuneralplan.com.au/
Attachments