Australian Seniors Insurance Highlights Cheap Thrills For Seniors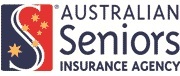 Many seniors find themselves with more time on their hands, but also on a tighter budget. No fear - there are plenty of cheap and cheerful ways to have fun, be entertained or learn something new!
Just because you're living on a budget doesn't mean you need to miss out on an enjoyable retirement. Here's five enjoyable ways to get out and about - without breaking the budget:
1.
Join a club.
Many community organisations have free clubs or groups you can join to make new friends who share similar interests. Whether it's a historical society, a sketching club or a bushwalking group, you're bound to find something that's just right for you.
2.
Visit the library.
If you're looking for a place where you can borrow a wide range of books, films and music, surf the net for free or find out what's going on in the community, then your local library is the place for you!
3.
Enjoy some culture.
Find out which galleries and museums in your area are free, or are free on particular days. Check out their event calendars to find out if there are any interesting lectures or public events coming up.
4.
Volunteer.
There are so many projects and activities that you can make a positive contribution to - just by giving your time. You might be interested in helping out at a nursing home, a soup kitchen, an animal sanctuary or a nature reserve. Have a look online to find options in your local area that appeal to you.
5.
Host a party.
Open up your home to friends and family with a fun, themed event. You can cut the costs by asking everyone to contribute a plate of food. People of all ages love parlour games, and best of all - they're free!
Making the most of your free time can help you enjoy your retirement as much as possible. But remember, it's also a good idea to put some time aside to get your affairs in order. This might include organising funeral insurance, which can be a great help to your loved ones when the time comes for your funeral.
By paying a lump sum to your family to cover funeral expenses, they will be able to focus on celebrating your memory rather than worrying about expensive funeral costs. And if you choose a funeral insurance plan with Australian Seniors Insurance Agency, you can choose either a fixed or an age-based premium that best suits your needs and budget.
Find out more
To find out more about the benefits of funeral insurance, request an information pack or get a fast funeral insurance quote online.
Advice on this website is general only and does not consider your individual objectives or financial situation. Please review the relevant PDS and the FSG available at
seniorsfuneralplan.com.au
to ensure these products are right for you. Terms and conditions apply. Australian Seniors™ Funeral Plan is issued by Hannover Life Re of Australasia Ltd ABN 37 062 395 484 and promoted by Australian Seniors Insurance Agency™ Pty Ltd (ABN 48 097 746 391).
Email Australian Seniors Funeral Insurance
Attachments