Australian Seniors Insurance Announces How To Prepare A Will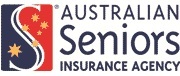 Having an up-to-date will ensures that your wishes for your financial assets will be carried out after you pass away. So it's important to understand how to properly prepare your will.
How do I create a valid will?
The legal requirements for preparing a valid will vary from state to state. However, in all Australian states and territories you must:
Be over 18 years old and understand what you are doing.
Put your specific wishes in writing - telling someone what you would like to happen is not enough.
Sign the will in the presence of two witnesses who are not beneficiaries under the will.
Getting legal advice can help make sure your will meets all the requirements for your state or territory. With any Australian Seniors Funeral Plan you will receive a FREE Will Kit with your policy.
Why should I make a will?
If you do not make a legal will, your estate will be distributed according to government rules. These rules apply no matter what your personal situation or wishes. But if you make a will, you can decide how to divide your assets between your family, friends and charities. You can also appoint an executor of your choice, putting the administration of your estate in trusted hands.
The executor's role
Under the will, an executor is appointed who will look after your estate. The executor must:
Collect all your assets.
Arrange to pay all your debts.
Distribute your estate in accordance with your Will.
Protecting your loved ones
Having a valid will can protect your loved ones from messy disputes about your assets after you pass away. Another way of protecting your loved ones is by arranging funeral insurance.
Funeral insurance is an excellent way to make sure your funeral expenses are covered when the time comes.
Your chosen beneficiary will receive a lump sum to cover these costs, so your loved ones can say goodbye without added financial stress. And by choosing funeral insurance with Australian Seniors Insurance, you can select a benefit of anywhere between $3,000 and $15,000, depending on your needs and your budget.
Find out more
To find out more about funeral insurance, request an information pack or get a fast funeral insurance quote online.
Advice on this website is general only and does not consider your individual objectives or financial situation. Please review the relevant PDS and the FSG available at
seniorsfuneralplan.com.au
to ensure these products are right for you. Terms and conditions apply. Australian Seniors™ Funeral Plan is issued by Hannover Life Re of Australasia Ltd ABN 37 062 395 484 and promoted by Australian Seniors Insurance Agency™ Pty Ltd (ABN 48 097 746 391).
Email http://www.seniorsfuneralplan.com.au/
Attachments