Australian Seniors Insurance Unveils 5 Tips For A Funeral To Remember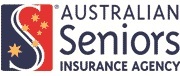 Your funeral is an important ritual to help families and friends grieve over their loss. It's also a time to celebrate your life.
A funeral is for those people left behind. So here are some tips to help make sure your funeral is a special and comforting occasion for your loved ones.
1.
Set a budget
Like many things in life, the cost of a funeral varies significantly, depending on the options you select. While you shouldn't necessarily compromise on the type of service and funeral you prefer, it's important to set a budget up front to help avoid unnecessary expense. For example, you may prefer a more simple coffin and flower arrangement to help keep costs down.
Setting a budget can also help you when negotiating a pre-paid contract with a funeral director, or deciding how much funeral insurance you need. Remember, as the cost of living increases, so too does the cost of funerals.
2.
Decide on whether you'd prefer burial or cremation service
Whether you want a headstone for your family to visit, a place in a family crypt, a memorial garden, or to have your ashes scattered in a favourite place - the choice between cremation and burial is personal, and entirely yours.
These days both services are readily available from most funeral directors, with cremation usually the cheaper option.
3.
Shop around for funeral directors
The cost of your funeral and the services you are offered may depend on the type of service you want, but prices vary so it pays to look around.
4.
Leave written instructions
Put your wishes for your funeral in writing. If you want to be sure that your instructions are legally enforced, you'll need to put them in your will.
5.
Take out funeral insurance
One affordable way you can lessen the financial strain on your loved ones while they are grieving is by taking out funeral insurance. You can even choose funeral insurance that has an inflation protection feature, so your insurance cover keeps up with increases in the cost of funerals over time.
Find out more
To find out more about funeral insurance, request an information pack] or get a quick funeral insurance quote online.
Advice on this website is general only and does not consider your individual objectives or financial situation. Please review the relevant PDS and the FSG available at seniorsfuneralplan.com.au to ensure these products are right for you. Terms and conditions apply. Australian Seniors™ Funeral Plan is issued by Hannover Life Re of Australasia Ltd ABN 37 062 395 484 and promoted by Australian Seniors Insurance Agency™ Pty Ltd (ABN 48 097 746 391).
Email http://www.seniorsfuneralplan.com.au/
Attachments