Australian Seniors Insurance Offers Tips For Your Sea Change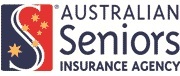 Dreaming of escape? If you're tired of city living, a sea change may be right for you. But do your homework before you pack up the house, as the reality might be different from the fantasy.
Who hasn't dreamed of living in a sleepy little seaside town - especially when stuck in peak-hour traffic or struggling with rising costs of city life. But before you call the removalist and pack up your fishing gear, be sure you know what you're getting into.
Be honest with yourself
Before shifting yourself and your family to a new area, ask yourself a few important questions, such as:
Will you be able to deal with a lot of change in a short time - new home, changed environment, different neighbours, meeting new people and a different pace of living, for instance?
Will you all fit in with the local community?
Will you cope if your new destination is far from your children and grandchildren, and long-time friends and support structures?
Are the hospitals and other facilities in the area up to scratch, as you may need them as you get older?
If it doesn't work out, will you be able to sell your new place?
Covering costs
If you think you can cope with the challenges of a move, that's great. But don't forget to consider if you can afford to move. For example, are you prepared to use your superannuation, or sell the family home to buy another property?
Finally, while no one wants to think about it, you need to consider what will you do if the worst happens and you pass away early. You would hate for your loved ones to use all their savings or go into debt to cover the cost of your funeral. That's where funeral insurance can help.
Funeral insurance is an affordable way to help cover your funeral expenses, with a payout that helps your family when they need it most.
Learn more
To learn more about the right insurance plan for you, request an information pack or get a quick quote online.
Advice on this website is general only and does not consider your individual objectives or financial situation. Please review the relevant PDS and the FSG available at
seniorsfuneralplan.com.au
to ensure these products are right for you. Terms and conditions apply. Australian Seniors™ Funeral Plan is issued by Hannover Life Re of Australasia Ltd ABN 37 062 395 484 and promoted by Australian Seniors Insurance Agency™ Pty Ltd (ABN 48 097 746 391).
Email http://www.seniorsfuneralplan.com.au/
Attachments