Australian Seniors Insurance Presents Retirement Planning: Your Tree Change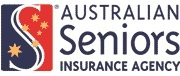 If you're stressed living in the city, then a tree change may be just the ticket. But be sure to plan before moving and know what you're up for. That way you can be sure that you're making a commitment that you'll continue to enjoy for years to come.
Tree changes sound great, but to make sure they work out, they need careful planning. So before you make a major life change, make sure it's going to give you what you really want.
Moving to the country can involve a lot of change. Distance, services, environment and people are just some of them. Make sure you are prepared so the changes don't come as unwelcome shock.
Also check out the area you're interested in to make sure the lifestyle and environment suits both you and your partner and that your family will fit in with the local community. If the locals aren't welcoming to outsiders, you could end up missing your family and friends.
If you're approaching or in retirement, check that the hospitals and other facilities in the area are of a high quality, as you'll need them as you get older.
Funding your tree change
Moving costs money, so you'll need to work out how you'll pay for your tree change. Some retirees use their superannuation, while others sell the family home to buy another property.
Make sure you compare the costs of living - such as food, or petrol to cover greater distances - between the new area and your current location. And remember that while houses might be cheaper in the country, they may also be harder to sell later.
You and your spouse should also make sure your financial future is protected, especially if the worst should happen and one of you passes away. That's where insurance can help. Funeral Insurance is an affordable way to help cover your funeral expenses, with a payout that helps your family when they need it most.
Learn more
To learn more about funeral insurance, request an information pack or get a quick quote online.
Advice on this website is general only and does not consider your individual objectives or financial situation. Please review the relevant PDS and the FSG available at
seniorsfuneralplan.com.au
to ensure these products are right for you. Terms and conditions apply. Australian Seniors™ Funeral Plan is issued by Hannover Life Re of Australasia Ltd ABN 37 062 395 484 and promoted by Australian Seniors Insurance Agency™ Pty Ltd (ABN 48 097 746 391).
Email http://www.seniorsfuneralplan.com.au/
Attachments