Author Of Women's Fiction Offers App To Overcome Life's Everyday Challenges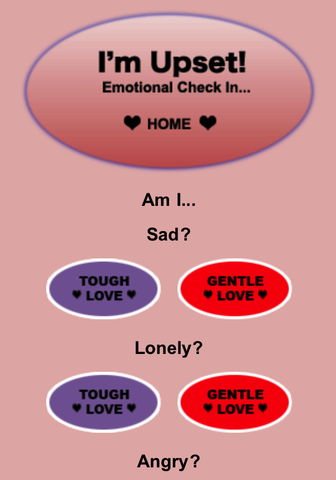 (PRLEAP.COM) Becky Due, an award-winning author of contemporary fiction for women, has created a new app called "I'm Upset!"
I'm Upset!
is a quick and easy way for women to check in when they are upset, read a few inspiring and encouraging words, and gain strength to move forward.
An "
advice column on the go
," users identify their feelings by selecting from a list of common physical and emotional issues. They choose between a "
tough love
" or a "
gentle love
" approach and receive either straightforward or caring advice.
"Checking in helps me stay focused on what's important so I don't sweat the small stuff. This app is like carrying your two best friends in your pocket, always there to give you a quick boost to keep you on track." –
Becky Due
"
I'm Upset!
is my favorite app. I tend to bury my feelings, but this app reminds me to stop my pity party and get busy doing positive things I love, to take care and nurture myself." –
App User Angie Saxton
Due's app captures the frank and empowering qualities of her novels. Inspired by the character Rebecca from
Returning Injury: A Suspense Celebrating Women's Strength
, the app gives women tools to understand and control their emotions, and ultimately conquer their fears.
Becky Due's novels include
Traveling for Love: Searching for Self, Hoping for Love
(2011);
The Dumpster: One Woman's Search for Love
(2010);
Returning Injury: A Suspense Celebrating Women's Strength
(2010);
Touchable Love: An Untraditional Love Story
(2008); and,
The Gentlemen's Club: A Story for All Women
(2003).
I'm Upset!
is available for $0.99 from the
Apple App Store
.
All of
Becky Due's e-books
are also available for $0.99 through
Amazon
,
Barnes & Noble
, and everywhere e-books are sold.