APA Submits Proposal for Orphan Works Legislation to US Copyright Office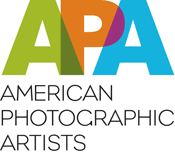 (PRLEAP.COM) ATLANTA – February 13, 2013 – The American Photographic Artists is committed to achieving a system that provides copyright holders an opportunity to vindicate their rights in a fair and just manner. To that end, the APA submitted another proposal for orphan works legislation to the US Copyright Office last week, as the Office is again "reviewing the problem of orphan works under U.S. copyright law."
To read APA's submission in it's entirety download a PDF here
.
"The US Copyright Office's Notice of Inquiry signifies an increased interest in orphan works legislation that needs to be taken seriously," says Stephen Best, American Photographic Artists CEO.
This review process is "in continuation of its previous work on the subject and in order to advise the Congress as to possible next steps for the United States," according the Copyright Office's latest Notice of Inquiry.
"The last orphan works bills in 2008 had several areas of concern for individual, independent copyright holders like photographers," says Best. "Orphan works legislation may be inevitable so we need to approach the issue on how it can be made acceptable to photographers. Our submission, we feel, addresses some of those issues."
The APA has been an active voice in the orphan works dilemma, as they previously supported implementing an alternative dispute mechanism for resolving small claims copyright disputes. See
APA: Proposal For Small Copyright Infringement Claims (Jan. 17, 2012)
.
So how is this proposal different from the last? APA says the problem of how to deal with orphan works in the United States has long stymied the copyright community, leading to various proposals in Congress. To date, most of the attention has focused on handling "abandoned" orphans: works that their "parents" do not care to protect, have forgotten about, or have otherwise abandoned through the passage of years. The legislation proposed in 2008 failed to incorporate sufficient safeguards to artists whose works had been kidnapped or otherwise unwittingly been transformed from beloved offspring to "orphan" status.
In that spirit, the American Photographic Artists is answering the Copyright Office's request for comments regarding "what has changed in the legal and business environments during the past few years that might be relevant to a resolution of the [orphan works] problem and what additional legislative, regulatory, or voluntary solutions deserve deliberation."
As stated in the APA proposal, the American Photographic Artists believe that if Congress passes orphan works legislation, it should preserve the ability to award attorney's fees, actual damages, and statutory damages when appropriate, as would be the case for unwittingly orphaned, creative works.
In the past, the APA forcefully expressed its opposition to a welter of features embodied into previous "orphan works" bills. See
APA Position on the Orphan Works Act of 2008 (2008)
. The APA continues to urge that future legislation would benefit from adopting the various suggested changes stated in its 2008 proposal, but they are now giving a framework on how and why Congress should alter the 2008 bills so that, with respect to duly registered works, copyright law will continue to afford appropriate fees, damages and costs.
"One of APA's top priorities is fearlessly defending your content, and as such we remain active in making legislative comments to protect your works," says Michael Grecco, APA Vice President. "We view our comments to the Copyright Office as necessary and actionable."
About APA: American Photographic Artists (APA) (
www.apanational.com
) is a photographers association and leading American organization run by photographers for photographers, as well as other photographic professionals. With a culture that is grounded in optimism and openness, APA supplies the necessary tools for business success, standards, and creative satisfaction. This includes all levels of the photography profession. APA understands that it is our job to be proactive. We anticipate the practical, creative, and business needs of our members with ongoing resources and vigorous national advocacy. APA's reach and standards are recognized worldwide. Our inviting culture and common sense values provide the foundation for all that we do.
Please contact
editor@apanational.com
for more information.
Email American Photographic Artists, APA National