Anapol Schwartz Partner to Receive Award for Community Activity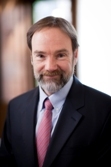 Anapol Schwartz partner Joel Feldman will receive the 2013 Champion in the Community Award at Magee Rehabilitation's 13th Annual Night of Champions in Philadelphia on May 3. The award honors Feldman's efforts to make a difference though his campaign to raise awareness of a current driving safety crisis that causes millions of crashes each year.
Feldman is the founder of
End Distracted Driving (EndDD)
, a highly effective campaign that brings a scientifically-based distracted driving presentation to teens across the country. The program is an entity of the Casey Feldman Foundation, an organization that honors the life and loss of Feldman's daughter in a distracted driving accident in 2009. Feldman combined his grief with decades of success as a trial lawyer to create a project that has expanded with hundreds of trial lawyers and other professionals. The campaign will reach 200,000 people by the end of 2013.
"After Casey's death, I knew I had to take action so that Casey would not be forgotten and that her short life would have made a difference for others," Feldman said. "I have seen my clients face incredible challenges over the years, and Magee has shown so many of those clients the way to recovery. It's particularly gratifying to receive this honor from Magee. Honoring me also honors Casey."
Feldman has been a fierce and successful litigator at the
Anapol Schwartz national law firm
for more than 30 years. He remains devoted to improving the lives of victims recovering from serious injuries.
In addition to the Champion in the Community award presentation, the Night of Champions event includes dinner, auctions, live entertainment and appearances by local sports celebrities and Magee's Wheelchair Sports athletes. Proceeds from the event benefit Magee's community and patient programs such as the facility dog program, Art Therapy, Horticultural Therapy, The Patient Resource Center, Recreational Therapy, Gaspar Center and wheelchair sports teams.
About Anapol Schwartz
Anapol Schwartz is a national leader in product liability and pharmaceutical litigation, having successfully litigated thousands of cases in state and federal courts during the last 30 years. The firm has obtained hundreds of millions of dollars in successful verdicts, settlements and judgments on behalf of its clients.