Noah Pine Is Back By Request May 31 In The Atlanta Room Of Smith's Olde Bar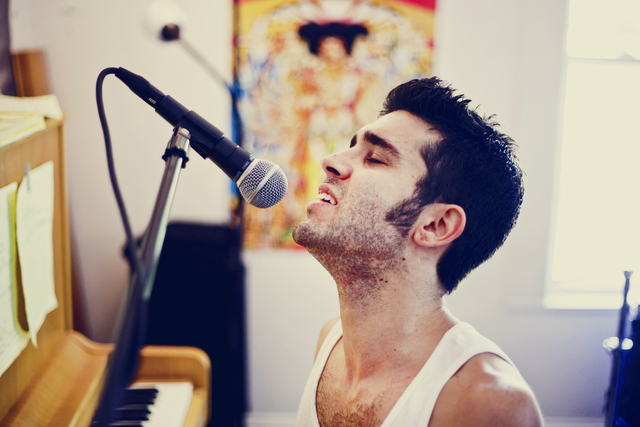 (PRLEAP.COM) Musician Noah Pine returns by request to the Atlanta Room in Smith's Olde Bar, Friday, May 31, at 8:00PM. Noah treats you to fresh songs from his newest CD, Songs For Julie Love, plus tunes from the next CD and some surprise covers.
At the age of 18 Pine was touring as the opener for Maroon 5 and Gavin DeGraw, and his studio work provenance includes Nico Constantine and Ed Roland among others. His style, technique and knowledge horizon crosses generations of master artists as he skillfully intertwines lush, melodic phrases with shouting crescendos. This is music done the right way, from the essence of the artist's heart and soul. The audience is willingly locked in for the ride within his build up of sheer dynamic velocity to a sly crooning yet always landing at a perfectly poised ending.
The Atlanta Room, located on the street level of Smith's Olde Bar, is located at 1578 Piedmont Avenue in Atlanta near Monroe Drive. Doors open at 7:00PM for this early show and tickets are $8.00. Also on the bill that night are Norwood, Prisca, and Joanna Duff.
You can learn more about Noah Pine by visiting his website at
www.noahpine.com
, where you can find out where he is playing next and read his latest press. Get Songs For Julie Love on Amazon, iTunes, or SoundCloud. Follow Noah on his website
www.noahpine.com
, on facebook.com/NoahPineMusic, or on Twitter @noahsoulpine.
Email Lone Wolf Communications, LLC