Cephas Hour on BlackLight Radio announces special show supporting independent artists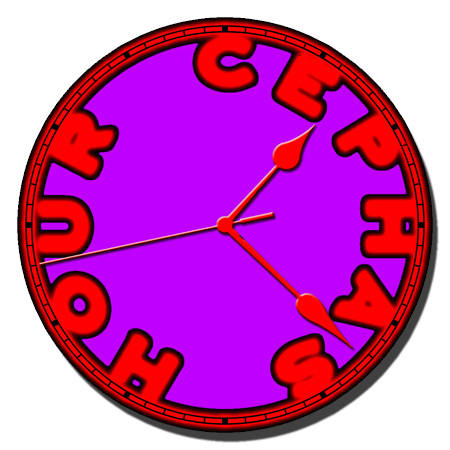 (PRLEAP.COM) Cephas Hour (
cephashour.com
), the only weekly radio show, airing on a non-religious station, devoted to Christian rock and pop from the 1980s with occasional nods to the 1970s and 1990s, will feature an unique playlist this Sunday June 2, 2013. The show will focus on two bands and two solo artists who are creating music without music industry assistance, instead depending solely on fan interaction and support. Cephas Hour is heard exclusively on
BlackLight Radio
every Sunday at 11 AM Eastern with a repeat broadcast at 11 PM Eastern.
While all of the featured artists – solo artists
Andy Pratt
and
Mark Scudder
along with bands
Daniel Amos
and
the Call
– except Scudder have enjoyed label support in the past, they are presently functioning on their own. As Wilson points out, this has both advantages and disadvantages. "While on one hand artists who are going it alone have complete control over their music, they also face the harsh reality of paying the bills. You're not going to have a publicity team. You're ofttimes not going to have an agent or manager running the show. It's all on you, and it's all out of your wallet. And, despite the popular myth, all musicians aren't rich. It's a difficult challenge."
Scudder adds, "Self-producing in the age of social media requires that you are a content creator during the process as well as creating the final product you intended to create. This can increase the work tenfold or more, on top of already being the songwriter, the sole performer, the producer, and the engineer." He goes on to note, "Technology has dramatically lowered the cost of studio-quality production for independent artists with home studios. Many seem to believe it has eliminated cost. This belief, along with the belief that all media should be free, severely limits what a self-producer can do."
The four artists featured, while all Christian or Christians, vary widely in many aspects.
Pratt
, who first came to notice in 1972 with the underground and far before its time classic "Avenging Annie," works in an eclectic, sophisticated rock/pop vein.
Daniel Amos
is a legend in Christian music, having started out as a soft country-folk-rock ensemble which gradually transformed into an alt rock pioneering force.
The Call's
driving rock anthem style has drawn praise from Bono of U2 and Peter Gabriel among others, while
Scudder's
mix of solid, melodic acoustic rock and modern prog rock showcases his thinking persons lyrical bent. (NOTE: Links for each artists in preceding paragraph go directly to sites where they can be assisted.)
"One of the thoughts behind Cephas Hour has always been encouraging its audience to support the artists played on the show," Wilson comments. "What is happening with this particular show is taking that up a notch. There are links throughout
cephashour.com
where you can learn more about the four featured artists, buy their music and/or support their fundraising campaign so they can afford to continue making music. These people have given us so much over the years. It's time we started directly giving back." He continues, "There is so much talk today about the need to 'change the culture' by giving artists with a different world view the opportunity to be heard. Well, here are the artists. Is our talk just talk? Or are we willing to literally put our money where our mouth is?"
"It has become trendy to complain that our voices need to be part of culture, especially pop culture. But, the pundits are so self-indulgent that they don't realize we're out here," Scudder observes. "Many of them, when you try to tell them we're out here and ready to work for culture change, respond as if we have insulted their efforts and refuse to work with us. It's all very childish."
Wilson follows, "We keep hearing 'no more litmus tests; we're all in this culture change movement together.' Really? The moment you say Jesus, people who love dropping His name whenever convenient are suddenly nowhere to be found. If that's not a litmus test, what is? Also, when considering the four artists featured on the show this Sunday it bears mentioning it is a very diverse group. Different music, different message emphasis, different politics, everything. Does it matter? Not as far as supporting the artists is concerned. It is the same Jesus Christ we are supposed to be serving. Here is an opportunity for people to help people serving Him, in the course of doing so also serving Him. That's culture change. Let's embrace it and make it happen."
About Cephas Hour
Cephas Hour is the only weekly radio show, on a non-religious station, that plays classic Christian alternative rock and pop primarily from the 1980s with some material from the 1970s and 1990s. Hosted by veteran Christian music journalist Jerry Wilson, Cephas Hour features artists that both created and defined a genre presently occupied by bands such as Switchfoot and Relient K. The show airs every Sunday at 11 AM Eastern with a repeat broadcast at 11 PM Eastern exclusively on BlackLight Radio. For more information, visit
cephashour.com
.
About BlackLight Radio
BlackLight Radio is a streaming music station based in Oklahoma. On the air since 2005, BlackLight features an all-80s music format that delights new fans of the decade as well as those who grew up with the music. BlackLight also hosts Cephas Hour at 11 AM Eastern and 11 PM Eastern time every Sunday. For more information visit
blacklightradio.com
.