Cycle Solutions Online Offers Donations to Local Animal Shelter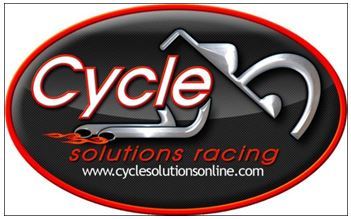 (PRLEAP.COM) Hartford City, IN - Cycle Solutions Online, one of the leading providers of Harley accessories for motorcyclists around the country, is very proud to announce its new charitable venture. The Harley Davidson aftermarket parts company is donating a portion of its profits from the purchase of select items to its local animal shelter, helping homeless and abused animals to have a better life.
Many people are interested in giving to a good cause, but it's often hard to pick between charity and a passion like motorcycles. By allowing people to buy their Powercommander and Thundermax accessories and still donating money, Cycle Solutions customers can feel good about their motorcycle purchase, knowing they are helping animals. The company and its employees are committed to their passions of both animals and motorcycles, and they're proud to have combined the two with this effort.
In becoming a leading online destination for motorcycle accessories, Cycle Solutions Online has reached many more enthusiasts than the founders expected. The company has been working hard to get its unique brand of motorcycle upgrade solutions to customers. According to a spokesperson for Cycle Solutions Online, "Our motorcycle parts are known nationwide for their quality and effectiveness. For example, unlike the original Harley Davidson exhaust systems, a
Rinehart exhaust
pipe can make your motorcycle exhaust system cool down dramatically." With great products and customer service, it's no wonder Cycle Solutions has taken off.
About Cycle Solutions Online
For a number of years.
Cycle Solutions Online
has strived to provide quality Harley Davidson aftermarket parts as well as a variety of other brands and accessories. Besides the best Rush racing products and Harley accessories, Cycle Solutions Online works to provide great customer service. For any motorcycle need, Cycle Solutions Online is the premier online destination today. For more detail please visit,
www.cyclesolutionsonline.com
.
Email Cycle Solutions Inc.