Southern California Plastic Surgery Group Offers Vaser LipoSelection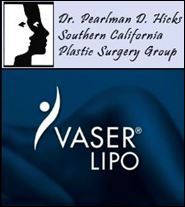 Long Beach, CA - Southern California Plastic Surgery Group, a premier plastic surgery practices in Southern California that features the best plastic surgeon in Los Angeles, is pleased to announce its unique body contouring procedure known as
Vaser LipoSelection
. Perfect for removing small specific areas of fat, the Vaser LipoSelection is an advanced procedure using patented technology that's worthy of consideration.
Many people spend years trying to diet and exercise their way into the bodies they want, but it's not always practical to rid bodies of fat in every nook and cranny. Fortunately, there are now procedures that are relatively unobtrusive and safe that can remove unwanted fat in problem areas like the thighs, hips, knees, chin, neck, love handles, arms, and back. Even though fat tissue contains blood vessels, nerves, and other non-fatty tissue, Vaser LipoSelection is able to break up the fat itself while leaving the rest of the tissue intact, leading to body contouring that gives its patients better bodies and greater confidence.
In addition to its Vaser LipoSelection body contouring procedure, Southern California Plastic Surgery Group offers a number of other popular procedures. Perusing the breast augmentation photos on the website's gallery makes it clear what a dramatic difference there is. Other procedures include a tummy tuck, as well as a number of facial procedures. According to a spokesperson, "With a Board Certified staff at our surgical center, plus Registered Nurses committed to patient safety, it's clear how much we care about our patients here at Southern California Plastic Surgery Group."
About Southern California Plastic Surgery Group
For many years,
Southern California Plastic Surgery Group
has offered a wide variety of quality procedures to its many patients. With a fully accredited outpatient surgical center and Dr. Pearlman D. Hicks, a Harvard University graduate and highly successful surgeon, the organization is well equipped to provide the best plastic surgery available. Anyone looking for breast augmentation or liposuction in Long Beach can count on Dr. Hicks, a doctor practicing in Southern California for more than thirty years. As evidenced by his guest appearances on national television and magazines and his membership in several of the leading medical societies, this Long Beach plastic surgeon offers the greatest results in the industry. For more detail please visit,
www.face-doctor.com
.
Email Southern California Plastic Surgery Group