XtraLight Manufacturing Offers DLC Listed LED Outdoor Wall Pack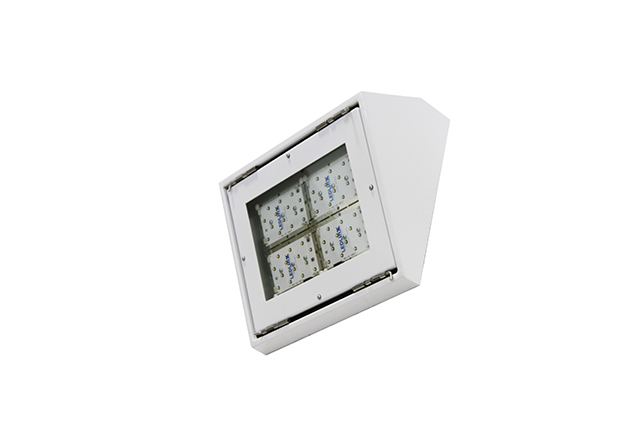 HOUSTON, Texas (August 20, 2013) - XtraLight Manufacturing, the Houston-based commercial and industrial fixture manufacturer, now offers a 75 watt LED Outdoor Wall Pack that is DLC listed. The LED Outdoor Wall Pack has a low profile and architectural design offering a contemporary appearance with excellent light output. It features LEDLinX® technology which provides an easily expandable, low wattage lighting solution. The fixture's rated life is 100,000 hours at 70% initial lumens.
XtraLight's innovative LED Outdoor Wall Packs are an energy-efficient replacement for traditional HID wall packs. XtraLight offers several variations of the Specification Grade LED Outdoor Wall Pack:
OWPLED Mini - 17W 1,256 lumens
OWPLED Small - 34W 2,601 lumens
OWPLED Medium - 75W 5,384 lumens
OWPLED Medium - 100W 6,963 lumens
OWPLED Large - 150W 8,901 lumens
XtraLight, the industry's most responsive fixture manufacturer, creates custom tailored energy-efficient lighting solutions to fit all commercial and industrial lighting applications. For more information on all of XtraLight Manufacturing's products, please visit
www.xlm.com
or email
info@xtralight.com
.
About XtraLight
For the past quarter century, XtraLight has invented and manufactured innovative, energy-efficient, common sense lighting solutions that offer meaningful value to the marketplace for commercial, retail, industrial and municipal applications. XtraLight patented the first Fluorescent High Bay (FHB®) and continues to invest in state-of–the-art manufacturing and photometric technology. XtraLight delivers high quality, custom tailored lighting solutions that meet the project objectives; quickly shipped; backed by experience that can be trusted. Lighting delivered where you want it, when you need it.
For more information, please visit
www.xlm.com
.
Email XtraLight Manufacturing, LTD.
Attachments