Lothamer Announces Grand Opening of Tax Resolution office in Lansing, Michigan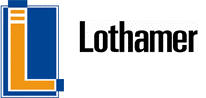 LANSING, Mich. - Today Lothamer announced the grand opening of its new Lansing office to be held on Sept. 12, 2013 at 2 p.m. The new office is located at 3626 Dunkel in Lansing, Michigan, replacing the previous location at 215 South Washington Street.
According to Amy Lothamer, vice president of marketing at Lothamer, the tax resolution firm is moving to a new location to expand business throughout Michigan. The company continues to develop its client base, and needs increased space for staff and continual growth. With the new location, Lothamer also strives to revitalize the area.
"Lothamer's goal is to assist Michigan residents with their IRS and Michigan tax problems. Our new office will allow us to expand our tax help services to Michigan clients, and the office will bring new growth to the Lansing area," Lothamer said.
Since its establishment in 1978, Lothamer has expanded to eight office locations throughout the state of Michigan. Lothamer has locations in Ann Arbor, Flint, Grand Rapids, Kalamazoo, Lansing, Livonia, Troy and Southfield. Lothamer continues to seek new areas for expansion to provide
tax help
to more Michigan residents and businesses. Northern Michigan is the next expected expansion site.
For over 30 years, Lothamer's licensed CPAs and attorneys have helped Michigan businesses and individuals with their tax problems. As Lothamer continues to grow and expand within Michigan, it hopes to provide a variety of tax assistance to all residents and businesses, and pave the way for further expansions in the future.
Lothamer is a professional firm of Certified Public Accountants founded by Jesse I. Lothamer, J.D., C.P.A. in 1978. The firm specializes in Tax Representation and
Tax Resolution
, and has helped thousands of clients settle their tax problems with the IRS and State of Michigan. With offices across the State of Michigan, Lothamer is Michigan's leading Tax Resolution Firm, and will continue to provide the general public with tax representation and tax problem resolution for a wide variety of tax problems.