Six New Patents Issues to Utah Inventors Represented by Utah Patent Attorney Steven Rinehart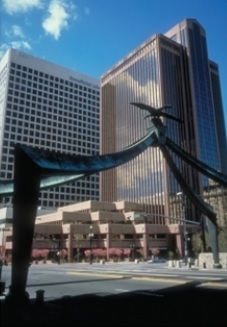 Six patents to Utah corporations/inventors represented by
Utah patent attorney
Steven Rinehart were recently issued by the US Patent and Trademark Office (USPTO), including the following patents:
1. Apparatus, System and Method for Stepper Motor Stall Detection (Patent No.
8,242,732
);
2. Means of Processing Fuel Grade Petroleum Coke for Use in Internal Combustion Engines (Patent No. 8,445,547);
3. Convective Dissolution of Salts in Situ Ponds (Patent No. 8,388,702);
4. Means for Directing a Caller Through an Interactive Voice Response System and of Making Use of Prerecorded Precategorized Scripts (Patent No. 8,358,772);
5. Apparatus and Method for Securement of Two-Dimensional Bar Codes Having Geometric Symbology (Patent No.
8,215,565
); and
6. Enterprise System and Computer Program Product for Inter-connecting Multiple Parties in an Interactive Environment Exhibiting Virtual Picture Books (Patent No. 8,269,813).
Steven Rinehart
is a Utah patent attorney representing inventors in patenting a variety of technologies across the State of Utah and Commonwealth of Virginia.
Email Utah Patent Attorney | Steven Rinehart