Voice & Data Networks, Leader in Enterprise Unified Communications (UC) for the Past Two Decades, Interviewed by Twin Cities Business Magazine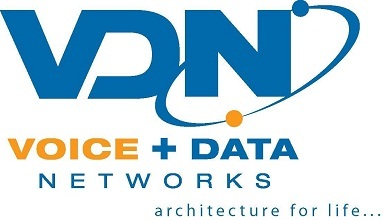 Voice & Data Networks is pleased to share their story of changes in enterprise unified communications (UC) in Twin Cities Business Magazine's September Edition, as part of TCB's look-back at some of the major stories and changes in the business climate of local technology companies that were founded in the early 1990s. Hot topics like the most revolutionary business technologies and the next big business technology developments will be shared, along with future predictions for UC.
"It is a pleasure to accept the invitation from Twin Cities Business and share my thoughts in their upcoming 20th anniversary issue," said Joe Hines, CEO of VDN. "VDN is committed to helping our customers better understand
enterprise unified communications
(UC) technologies, products, and trends to determine their best approach to advance their communications for their business in the future."
Dramatic changes have taken place in the communications industry over the past 20 years. The technological advances achieved in the past couple decades have brought about a revolution in the business world, affecting nearly all aspects of working life. Remember what life was like before computers, smartphones, or the internet? The rise of many types of amazing electronics and applications exist because of the internet. Looking back 10 years ago, VoIP was something talked about whether it was going to happen and when it was going to happen. Today, VoIP is providing the foundation to revolutionize the way people communicate. All of the new amazing technology has dramatically changed lives, within and outside of the enterprise.
The communications industry is moving at warp speed and innovative technology is emerging daily. Just like email changed the world of communication, there are other inventions that will revolutionize the way people experience the world. Today's technologies enable employees located anywhere at anytime to access all of the company's resources and software. These new technologies offer a wide variety of services and opportunities and are united by a single factor – increased efficiency and productivity. Businesses have been driven by productivity gains, and the value of Unified Communications (UC) is saving people time, enabling them to be more productive.
To benefit from these transformative technologies, it's necessary for businesses to make changes in their environment, which can be a huge undertaking. Many companies attempt to patch together several services to provide UC-like capability, creating inefficiencies. The value is not the technology itself; the value is how the technology is integrated to streamline business. The latest flavor of UC, Unified Communications as a Service (UCaaS), addresses all of these inefficiencies and more. UCaaS is the next big area of productivity gains, allowing businesses to be positioned to quickly and easily take advantage of unified communications. UCaaS can help any organization make better decisions more quickly, resulting in a more competitive and agile business.
One of the critical opportunities in UCaaS is reducing the complexity of managing the transition of new technology - designing it, implementing it, and driving it. VDN recently held an exclusive event featuring enterprise unified communications experts from UCStrategies. Joe Hines, VDN CEO, first connected with UCStrategies analysts when he attended the UC Summit in La Jolla, CA in April 2013. "The folks at UCStrategies are truly seasoned experts in Unified Communications," said Joe Hines. "After meeting a few of them at the UC Summit, I knew that their forward thinking perspective and knowledge would be very powerful for my clients." These industry leading analysts joined Joe Hines for a UC panel discussion that provided key insights on opportunities that
Unified Communications as a Service
(UCaaS) enables. The panel discussed emerging trends and strategies in the Unified Communications (UC) space that will arm businesses with knowledge to find their best approach to UC. This live panel discussion revealed both the perspective of analysts and a systems integrator, giving viewers a more complete picture of the state of UC.
Communications technology has come a long way in a relatively short period of time, and will continue to transform what's possible within organizations, and provide efficiencies that will help organizations compete in their marketplace. VDN will be on the leading edge, helping companies harness the possibilities of Unified Communications for their enterprise.
About Voice & Data Networks, Inc.
Voice & Data Networks, Inc.
is a technology solutions and managed services provider backed by two decades of designing, implementing, maintaining and managing powerful converged communications networks for enterprise customers nationwide. VDN provides comprehensive service and support to small, medium and large companies, resulting in exceptional customer service, improved productivity, and strategic business results. VDN takes pride in making communications applications return profitability and efficiencies to their customers.
Email Voice & Data Networks, Inc.