The National Association of Conservative Seniors Now Offers Auto Benefits for Members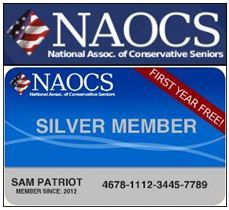 Mooresville, NC – The National Association of Conservative Seniors (NAOCS) was founded to
protect conservative values in the United States of America
. But it also serves to provide services and benefits to people 60 and over. Today, NAOCS announced an addition of automotive member benefits including deep discounts on car service and repair through USAdvantage Plans and AAA.
As part of their USAdvantage reduced cost-membership, NAOCS members will enjoy auto deductible reimbursement benefits, roadside assistance, and more. The 24-hour roadside assistance service provides vehicle towing and tire change, along with other benefits, and the reimbursement benefit reimburses up to $500 of the member's automobile insurance deductible.
Among the automotive benefits offered by NAOCS to its members is a discounted one-year membership with AAA. This membership allows seniors to save on a variety of auto services including repairs, car rentals, towing, body work and even travel. NAOCS members can also receive discounted oil changes from Jiffy Lube any weekday.
NAOCS members also have exclusive access to a variety of deals including travel deals, discounts to their favorite restaurants and other businesses, healthcare and wellness offerings, Medicare benefits, financial services and automotive benefits. NAOCS partners with leading companies in various industries, including Wyndham hotels, Budget Rent-a-car, WebMD, Senior Reverse Mortgage and many others to secure exceptional benefits for members.
For more information about the automotive benefits and other great benefits of being an NAOCS member, visit
http://www.naocs.us/
or call 1-800-570-7769.
About National Association of Conservative Seniors:
NAOCS was founded to protect conservative values in the United States of America. It also serves to provide services and benefits to people 60 and over that range from Travel to Quality of Life Opportunities, Solid Insurance and Financial Programs at competitive prices, and day to day savings for house hold items from food to fun.
Email National Association of Conservative Seniors