MV Transportation Awarded Jacksonville Paratransit Service Contract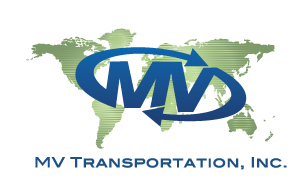 DALLAS (September 10, 2013)
– Today, MV Transportation, Inc., announced it has been selected to operate the Jacksonville, Florida paratransit service on behalf of the Jacksonville Transit Authority ("JTA"). Awarded by the JTA Board of Directors, the contract covers a base period of five years with two additional two-year renewal options.
Under the terms of the contract, MV will manage operations, training, customer service, scheduling and dispatch, and will partner with the JTA on maintenance activities. The paratransit service will be provided using a client-furnished fleet of 83 vehicles and MV will implement Smart Alert Messenger ("SAM") technology, a reporting system that will track the on-time performance of the paratransit vehicles in real-time. MV will employ approximately 80 professional operators and staff, as well as partner with three local disadvantaged business enterprise companies ("DBEs") to run the transit operation.
"The Jacksonville paratransit contract is an important award for MV," said Kevin Klika, President and Chief Operating Officer for MV Transportation. "MV's roots are in paratransit, so we know how important this service is for those who rely on it. We look forward to bringing our experience – both in paratransit and in the state of Florida – to Jacksonville and hope to build a long term relationship with the JTA and the community as a whole."
Founded in 1975, MV Transportation currently operates seven transit contracts in Florida.
About MV Transportation, Inc.
Based in Dallas, MV Transportation, Inc. is the largest private provider of paratransit services and the largest privately-owned passenger transportation contracting firm based in the United States. The company employs more than 16,000 dedicated transit professionals and operates more than 200 paratransit, fixed-route, shuttle and Medicaid contracts around the world.
Contact:
Email MV Transportation, Inc.