HPA Windows Announces New Manager Promotion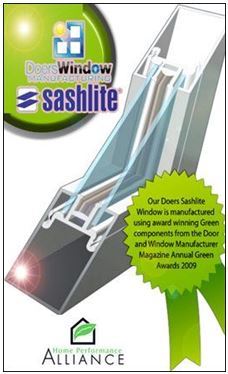 Clearwater, FL – Home Performance Alliance, the
popular premium windows and doors experts
, has announced the recent promotion of one of their employees, Amber Farthing, to management. The promotion, slated to take effect on September 1st, 2013, will place Miss Farthing in control of HPA Windows and Doors' canvas department. This comes as good news to both the company and customers alike, as the addition of Miss Farthing in a management position is set to further their commitment to quality, efficiency, and excellence in customer service.
Amber's advancement is the culmination of over 2 years of hard work and dedication to HPA Windows and Doors and their clients. She is highly regarded by her coworkers as being an intelligent, consummate professional, who makes everyone around her regularly laugh. Her hobbies are an eclectic assortment of outdoor and indoor activities, including jet skiing, bowling and the thrill-seeker's favorite venture, sky diving.
This latest promotion comes on the heels of an already stellar year for the Florida based premium windows and doors installers, as positive customer reviews continue to pour in from all around the Orlando, Tampa, and St Petersburg areas. HPA Windows has garnered a strong reputation in recent years for their Doers Sashlite™ Window product, acclaimed for its ability to save energy and money, its durability, and its excellent curb appeal.
In addition, HPA Windows is well sought after by local residents for their highly effective storm protection Dominator EXT impact windows, designed to help mitigate the destruction of heavy storms while maintaining aesthetic charm. These windows are popular this time of year, particularly between the months of August and October, considered the "heart of hurricane season" where the year's largest hurricanes normally strike the East Coast.
Home Performance Alliance is proud of their choice for new canvas department manager, Amber Farthing, and they look forward to the exciting times ahead, as her superior work ethic and strong character help continue the company's high standard of service and quality well into the future.
About HPA Windows:
Home Performance Alliance and Randall Mullins construction are window and door experts based out of Clearwater, Florida. They proudly serve the greater Orlando, Tampa, and St. Petersburg, Florida areas fulfilling homeowners' replacement window needs. Their windows come backed by a lifetime transferable warranty set to protect against defects or improper installation. Their selection of windows is designed to save energy and money, improve insulation, protect carpets and furniture from UV ray damage, and improve durability and more. For more information, visit
http://www.hpawindows.com/
or follow them on Facebook.
Email Home Performance Alliance, Inc.