Rapid Learning Institute to Appear at AA-ISP 2013 in Boston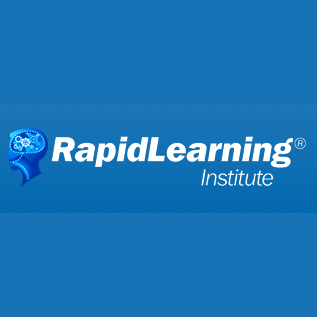 (
PRLEAP.COM
) Rapid Learning Institute is pleased to sponsor the 2013 Inside Sales Conference, hosted by the American Association of Inside Sales Professionals (AA-ISP). The conference will take place at the Four Points by Sheraton in Norwood, MA on Wednesday, September 18th.
The AA-ISP Inside Sales 2013 Frontline Series is the only conference series dedicated exclusively to the "frontline" of Inside Sales. Featuring over 20 Inside Sales Experts, Inside Sales 2013 is packed full of new and innovative tactics and best practices to help Inside Sales individuals, teams, and organizations sharpen their selling skills.
"The AA-ISP and Rapid Learning Institute have a shared mission to help sales professionals build the skills and attitudes they need to succeed" , says RLI COO Glenn Eckard, who will be attending the event. "All of us at RLI are pleased to support the AA-ISP by participating in the upcoming conference, and look forward to seeing and speaking with many of our own clients in Boston!"
Look for RLI's at the Inside Sales Conference at booth #23. For complete details and to register visit
http://www.aa-isp.org/inside-sales-boston.php
Rapid Learning Institute (RLI) provides
online training and talent development tools
for businesses, government agencies, nonprofits and educational institutions in the areas of sales, human resources, management, leadership and safety. RLI's approach is founded on the idea that talent development can only be effective if managers make it a priority and follow up to ensure that learning sticks. The company's signature five to 10 minute modules, called Quick Takes, help managers build their core competency as talent developers by giving them the tools they need to replicate in others the knowledge, skills, attitudes and behaviors that drive performance.
Based in Greater Philadelphia, RLI is an operating division of Business 21 Publishing, LLC
Email Rapid Learning Institute