Introducing STS: Stronger Than Steel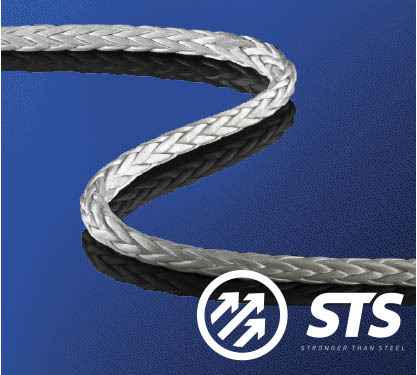 (PRLEAP.COM) The TEUFELBERGER Corporation strives to meet and exceed customer needs and expectations creating new and innovative products that yield the optimum levels of strength, durability, and performance. This was the inspiration behind bringing the STS technology of heat-set rope to TEUFELBERGER.
Heat-Setting is a very precise process that utilizes extreme levels of both tension and temperature in order to balance fiber lengths within a rope's cross section. This process, in essence, presets the rope resulting in the maximization of strength, the minimization of constructional elastic elongation, and a longer service life for the rope. Furthermore, it creates a very robust rope cross section and a closed structure that is durable even without a cover.
TEUFELBERGER STS ropes are constructed using a precisely controlled process which utilizes the ideal balance of temperature and tensioning thanks to uniform tension, uniform heating, and the minimized rotation of the rope during the entire heat-setting process.
Our process takes full advantage of the creep-ability of HMPE ropes' shorter fibers which allows longer fibers to bear some of the load thereby creating a load that is much more balanced. On a microscopic level, the process straightens molecular chains for higher specific tensile properties.
On a product level, higher breaking strengths can be achieved when compared to non-heat-set ropes of the same diameter. This will enable end users to use a rope with a smaller diameter which will reduce the overall weight of the line or it will enable them to use a larger diameter line than what was originally thought possible providing even higher tensile strengths.
STS Technology was developed by the TEUFELBERGER Corporation, the global leader in rope manufacturing, in conjunction with its subsidiary brands: TEUFELBERGER, New England Ropes, and FSE Robline. It was an enormous collaborative effort in both North America and Europe to design, construct, test, and add revolutionary heat-set rope to our innovative family of products. This strong commitment to global collaboration and innovation ensures that our products will continue to be of the highest quality and will achieve the ultimate levels of performance.
Attachments